10 Reasons Why Your MSP Needs Google Ads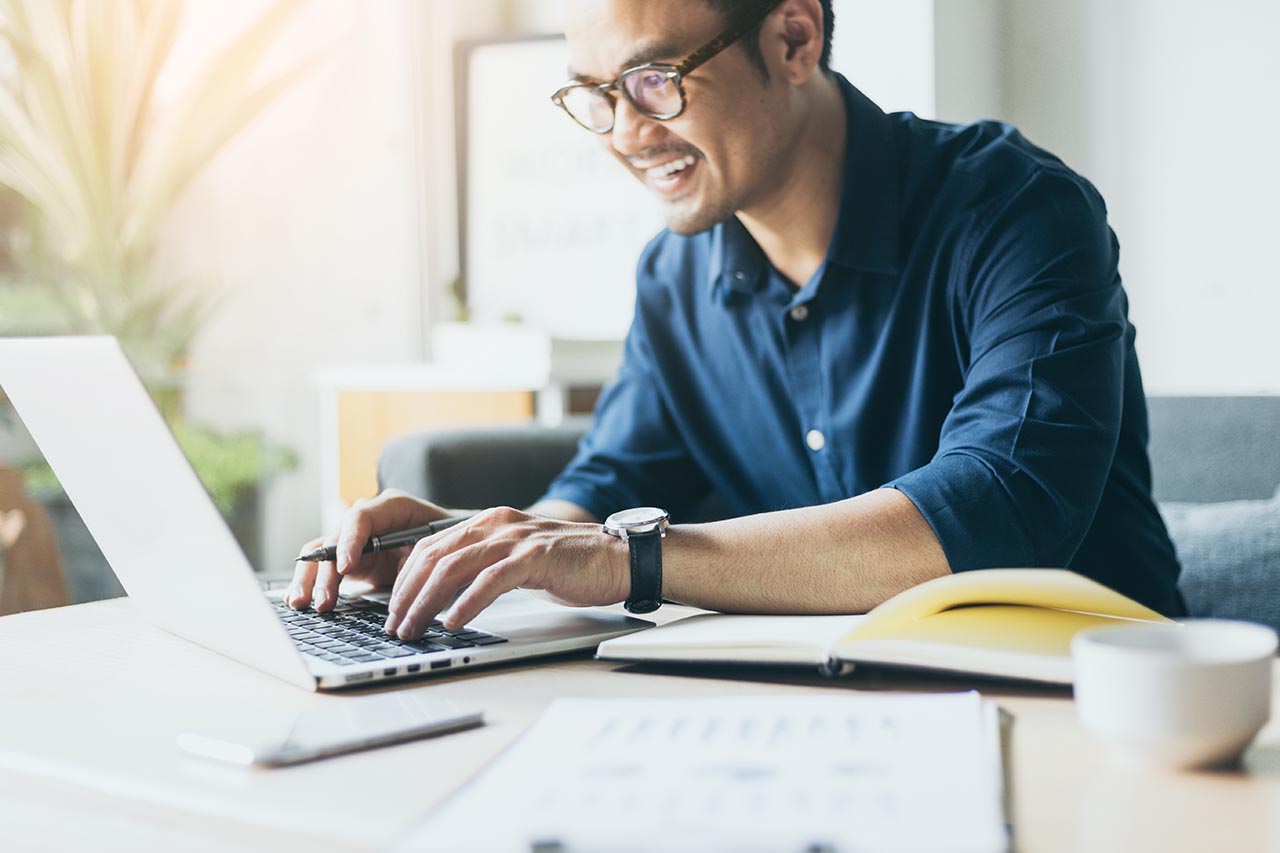 Join Thousands Of Other Founders, Innovators, And Marketing Leaders And Get The Latest Growth Insights.
As a managed service provider, you offer a great service to your clients that saves them money and frees up their time. The problem is, if they can't find you then they can't hire you. Businesses might not even know exactly what they are looking for, much less how to find specific providers. This is, of course, where your marketing department comes in. Getting the word out is something every business needs to do, and many have discovered the benefits of using Google Ads to do so.
Why Should You Use Google Ads?
There are many ways to advertise, so what is it about Google Ads that attracts so many businesses? Advertising has changed quite a bit as the world has undergone a digital transformation, and Google has been leading the charge for most of those changes. Because Google Ads are how the company makes most of its money, they must stay on top to remain the dominant player in the market. If you are a managed service provider looking to bring in some extra clients, this means it's in Google's best interest that you are successful. Granted, that's true of every other ad provider as well, but few of them have the resources Google does to make it happen. Let's take a look at some of the ways Google's vast resources set them apart from the competition and make them an attractive option for advertising your MSP.
1. Google's Large User Base
The largest resource Google has isn't its massive bank account, but rather its massive user base. Their closest competitor is Bing, and you've likely never heard anyone say they are going to Bing something. When a search engine is so large and ubiquitous that it becomes the verb for performing an internet search, it's hard to argue with the size of its audience. When you advertise with Google Ads you are giving your MSP direct access to that large base of users and maximizing the chance that your next client will see your ad.
2. Finely-Grained Targeting
Of course, a large user base is great for ensuring that a large pool of potential clients is waiting to see your ads, but not all of those people will be potential clients. In fact, very few will. In the past, advertisers just had to deal with this reality. Even if you place ads on highly niche websites, you are still going to get a ton of views that simply aren't the type of person who will become your customer.
With services like Google Ads though, you can get hyper-specific with your targeting. Google tracks a lot of data about its users and knows almost as much about them as they do themselves. Do you specialize in a specific type of business? You can zone in on people likely to be in that business by using Google's affinity targeting, the type of industry they are in, or the size of their company. Do you know the average age and gender of your clients? You can set your targeting to match those demographic percentages as well.  
3. Engaged Viewers
Although you can tell Google specifics about the individual you'd like to see your ads, that isn't the most effective targeting they have. Google Ads work by bidding on specific keywords. You could bid on the keyword 'long-wattled umbrellabird' and every person who sees your ad will have at least a passing interest in the long-wattled umbrellabird. You'll probably want to pick keywords more specific to your business as a managed service provider, but the point is that the people seeing your ads will be actively searching for your keywords. This combines very specific targeting with highly engaged viewers.
4. Budget Friendly Pricing Structure
Another part of Google's flexibility comes in how much you spend on your campaign. You choose how much you spend whenever your ad is shown for a given keyword, and you choose how much money is in your Google Ads account at a given time. You could put $5 in there, bid a $0.01 on a keyword and get 5,000 impressions. At least theoretically. You are bidding on keywords, so highly prized keywords will take more than a penny to get views on. This is the dual benefit of using very specific keywords. Not only are you targeting your ads more effectively, but you're reducing the amount you'll need to spend on keywords. 
5. Scalable Advertising
As you are deciding how little you want to spend, just keep in mind that a few thousand impressions isn't enough to judge the success of anything. Google Ads can accommodate any budget size, but that doesn't mean you won't need to make an investment to see a return. Thankfully, Google Ads offers an easily scalable advertising solution. You could get your feet wet with a few hundred dollars a month and then scale it up as you begin to see a return on investment. As long as your existing ads are performing well, scaling up is as easy as telling Google that you'd like to increase your daily budget. Google Ads are budget-friendly, but also very flexible.
6. Augmented Organic Traffic
It can take a long time for an SEO strategy to begin working. As you work your way up to the front page of results, you'll be getting little in the way of organic traffic from search engines. Unless you are bringing in loads of visitors some other way, you'll be struggling to get any traction from your website and build your client base. You shouldn't allow paid ads to completely replace an organic search strategy, but they are a highly effective way to get your website in the most visible areas of the search results page and augment your organic traffic.
7. More Engaging Formats
Organic traffic great, and you certainly want to do as much as you can to improve your SEO and bring in visitors that you aren't paying for. But organic search results are boring, and don't contain a lot of information. The only thing that can set you apart from all the other results is your ranking. Google Ads allow you to use a variety of different formats, all of which are more engaging than standard search results.
8. Brand Awareness
One of the purposes of advertising is to drive customers to your site, and convert them into clients. But that's not the only purpose. Sometimes a web user isn't looking to hire a managed service provider at the exact time they come across your ads. This doesn't mean they'll never become a customer. Someone who sees your ads repeatedly is going to remember your company name, and associate it with MSP services. That way, when they do need to hire an MSP, your name will be on the front of their mind. Branding is a huge part of marketing, and Google Ads makes it easy to associate your brand with whatever keywords you'd like. Just remember that broader keywords are better for branding, as people don't frequently search the same hyper-specific keywords over and over. 
9. Remarketing Tools
Google knows the importance of brand awareness to advertisers too, which is why they added remarketing tools into Google Ads. Remarketing tools will put a cookie on a user's computer when they visit your site. Armed with the knowledge that the user has shown an interest in your products before, you can target them with specific ads. Even general ads shown frequently to these users will be a powerful aid in keeping your brand at the top of that visitor's mind when they are ready to commit to a MSP.
10. Helpful Analytics
In today's digital landscape, data is everything. The more data you have about audience demographics and the performance of your ads, the easier it is for you to fine tune your campaign so that it is achieving maximum ROI. Keeping an ad campaign running at its most optimal can be a full-time job by itself, a job that cannot be done without powerful analytics. Google Ads gives you the data you need to ensure you are making the most of your ad dollars. When you combine that with Google Analytics for your website, you are creating a powerful combination that will help to optimize every portion of your sales funnel and turn more site visitors into clients. 
Final Thoughts
Google has built one of the most successful ad platforms in the world. Their success is driven in large part by creating a solution that manages to be both powerful and easy to use. In the right hands, a Google Ads campaign can transform the success of your company in a short amount of time. We invite you to contact us at Tortoise and Hare Software to discover how we can help craft a Google Ads campaign that will get you more clients. We have a team of accomplished web developers and digital marketers that understand what it takes to drive traffic to a site, and what to do after it gets there to maximize the chance of conversions.
One of the first questions I get when talking about google ads is how much is a click? It's a fair question, but asking it is the wrong way to think about advertising via Google Ads. This is an expense focused question and the whole purpose of engaging a Google Ads management agency or getting…