About Google Ads Management Services
Watch a short video about our Google Ads Management service description
Subscribe to our YouTube Channel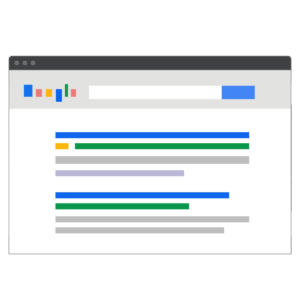 Digital advertising is an essential component of a successful marketing program for any growth business. One of the most effective methods of digital advertising is to capture peoples attention when they are searching or browsing content relevant to your offering.
Major search engines such as Google and Bing offer this opportunity through their advertising platforms. These platforms are complex and changing constantly and like many things the best way to learn is by doing. Since you have to spend money on advertising to learn, it can be more cost effective to outsource pay per click advertising to an experienced provider. This makes working with a pay per click company a sensible choice for many businesses.
Google Ads Management Services
Search
Advertise at the top of search results on the Google Search Network.
Display
Reach over 90% of the internet by advertising on the Google Display Network (GDN).
YouTube
Advertise on one of the most popular streaming video services in the world.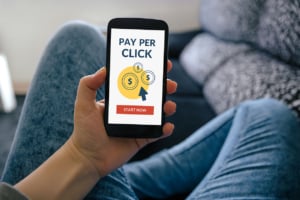 Google Ads Management Pricing
Tortoise and Hare Software uses a percentage of ad spend model for our Google Ads management pricing.  We charge a management fee of 20% of ad spend. We do not charge a setup fee.
Testimonial
Tortoise and Hare Software has established the foundation and executed on the analytical strategy with our Ads account that we have been wanting to implement for years! Within the first few months we have seen an overall increase in conversions as well as more effeciency with a lower cost per acquisition.
- CEO ECommerce SaaS Provider
Should I Work With A Google Ads Management Agency?
First let's establish who shouldn't work with a pay per click services provider.  If you are looking to spend a small amount of money on a one time basis then working with an agency may not be a fit for you. This is because there is an overhead associated with creating a new account and if your budget is too small then account set up fees may consume too much of your budget.  In the short run management fees can eat into your budget as your pay per click services provider takes the time to understand your needs, set up your account, and create initial campaigns.  As a working relationship is developed, your provider is able to refine the targeting and schedules of your campaigns and adverting spend becomes very cost effective.  This makes it an excellent fit for companies that want to run campaigns periodically or at regular intervals throughout the year. Working with a pay per click services provider can also be a good fit for companies looking to make a one time expenditure at a higher budget level since the initial set up fees become negligible as a percentage of spend.
Tortoise and Hare Software requires $1,000 minimum monthly spend to qualify.
About Google Advertising
Google Ads management services help business owners navigate the challenging landscape of paid search marketing.  Google Ads and Microsoft Ads are a cost effective way to advertise products and services on the internet.  Working with a pay per clicks services provider has many advantages over attempting the do it your self route.  Pay per click services providers can help you:
Ensure your campaigns are generating impressions
Choose appropriate keywords to bid on
Reach the right customers through campaign targeting
Select the right geo-targeting
Choose the correct ad schedule (days and times)
Select the appropriate demographic characteristics
Create effective adds that generate clicks
Set up conversion tracking in your analytics
What these services roll up to is maximization of your advertising spend. It's very easy to create ineffective campaigns that convince unqualified traffic to click on your advertisements.  This can rack up advertising costs without driving any new business which can be frustrating to say the least.  Campaigns can also be set up such that they never generate any impressions or clicks which can also be frustrating and cause abandonment of on of the most cost effective advertising methods available.  If either of these situations apply to you it might be a good time to engage the help of a PPC management agency.