What Goes Into Publishing A Blog Post?
Published: November 2, 2022
Last Updated: November 9, 2022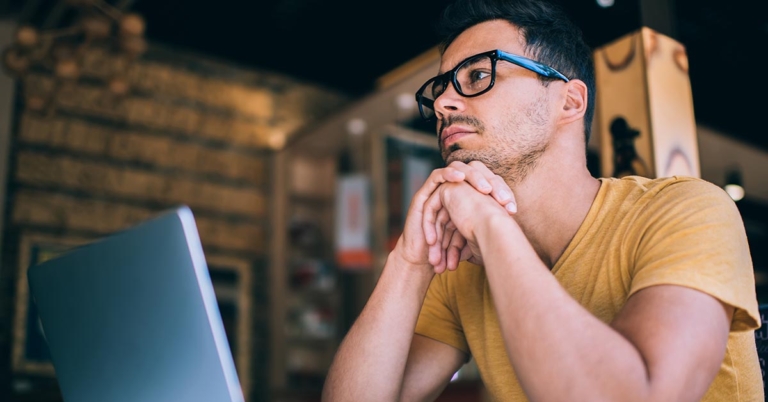 Add a header to begin generating the table of contents
I wanted to take a moment to describe what goes on during the publishing of a blog post here at Tortoise and Hare Software to give you some visibility into what engaging with us can look like. Our client base is comprised primarily of established mid-market MSPs, SaaS, and Cybersecurity firms, and our clients come to us for help with either launching or breathing life into an SEO program. We've published hundreds of posts and generate thousands of views each month on blog content for our clients. In this post, we'll break down some of the inputs that go into creating quality blog content. We'll cover things like creating a content strategy, sourcing writers, creating content briefs, supplementing text content with other resources, and publishing best practices.
If You're Bootstrapping A Startup
If you're bootstrapping a startup and want to put some additional effort into your own blogging and SEO, then you can't go wrong with sitting down once a month and hammering out an in-depth piece of whatever you can come up with. Target spending 8 hours on the task with 4 hours for writing and 4 hours for trying to add in graphics or videos, and figuring out all the website stuff you need to go through to get a post uploaded and published. It won't be perfect but do this over a 12-month period and you'll have a great start. Then reach out to an SEO company and you'll get a much better return out of any money you spend with them.

For more information on why you shouldn't prioritize investments in SEO out the gate,
see the video below:
The Need For A Content Strategist
Ok, so now that we've tried our best to scare you away from blogging and SEO you're still interested, let's talk about the need for a content strategist. The first thing that goes into publishing a blog post is a content strategy.
What do we publish?
What do we write about?
Do people even want to hear from us?
How long should our posts be?
Questions like these indicate the need for a content strategist. Before we talk about content strategy though, let's talk quickly about sourcing writers.
Sourcing Writers
First, let me say that finding writers for technology concepts is hard. People who can write about technology can usually make more money working IN technology than in marketing and most of the clients that hire us don't have the content budgets to lure top technical talent away from high-paying remote gigs to write for their companies. It's a worsening problem in the tech sector and every company is affected.
This situation creates a conundrum where many writers of technology content have no experience working in a technical job and those that do will usually have had a short tenure before changing career direction. Therefore, it's only reasonable to expect your writers to be fluent in English and reasonably smart people that can write pretty well about something if you explain it to them.

These aren't the ideal conditions, but we've overcome this challenge by using a content marketplace to source writers. This lets us get 2-4 submissions for each piece of the requested content and choose the best one for our client. On top of crowdsourcing, we act as a content strategist and develop detailed creative briefs for the writers to follow for blog content.
Creative Briefs
Creative briefs, in a blogging context, are detailed specifications for a writer to follow. They provide background information on the subject matter and instructions for writing the post.
We provide a full package to our writers that includes the following information:
Background information on the company the post is being produced for
Background information ideal customer profiles for the company
Background information on expected style, and tone
Background information on the post's subject matter in question
Detailed instructions for writing along with a suggested content outline
Desired call to action
This step sets up our writers for success and dramatically increases the quality of posts our writers produce for our clients.
Editorial & Quality Assurance
Writers take a few days to create submissions, but once they come in, we review each submission and look for the best-fit piece. From there we go and read through the entire post and look to provide feedback to the writer for minor content tweaks and check for spelling and grammar mistakes.
Now to tie the above information back to content strategy. Whoever is managing this process, in your company, or as an outside agency, needs to be someone with the following experience:
Well-versed in technology concepts, trends, culture, and industry lingo
Strong understanding of the business
Strong understanding of buyer habits and buyer decision-making processes
Strong understanding of SEO and content marketing
A good balance between analytical and creative
You need someone who can act as an ongoing content strategist to help guide your editorial efforts. They can help you define a high-level content strategy that factors in who the ICPs are, what they care about, and how content fits into the organization's overall marketing program and business needs.
Then, they can review current events, current social tones, and current business conditions to develop creative briefs that support the high-level content strategy.
Adding Content Supplementals
After creative briefs are developed, sourced from writers, reviewed, and edited, it's time to move on to enhancing the post with what I like to call content supplementals. Good content will visually reinforce concepts covered in the text with photos, diagrams, illustrations, videos, etc. Adding additional supporting resources like spreadsheets, PDFs, and slide decks, can also strengthen content.
Our approach over the years has been to write first and spice it up later. Content should largely be able to stand alone without visual aids. Therefore, we typically review a post after its text form is completed and think of ways it can be enhanced with graphics, resources, and other content supplementals.
The right supplemental for the post will vary as will its creative production needs, but at minimum, look to pair your posts with a couple of stock photos. Custom graphics, videos, and more high-touch personalized media do better, but you can also make do stock photos and basic graphics. We leverage Adobe Stock to source licensed stock photos and use tools like Adobe Creative Suite and Canva for the creative production of content supplementals.
Publishing To WordPress
After we've sourced your blog post and supplementals, the next step is uploading the blog post to the website. From there we have to copy the text content from its original source and paste it into the website editor. This can involve the cleanup of some minor formatting issues as part of the transition.
Next, we upload images or any other media in an optimized form. This involves resizing, compressing, and adding alternative text, captions, titles, descriptions, and other metadata. This is a very important step for SEO purposes that is frequently overlooked by in-house teams and other agencies. We want to make sure the page weight is as low as possible so that it loads quickly. Oversized media assets like images are some of the most destructive culprits in this regard.
Adding A Featured Image
Featured images are the photos that show up on social media when a link is shared. They are also commonly placed at the top of the blog post and serve as the post's thumbnail image. At a minimum, you need a relevant stock photo here, but the featured image is also a common place where branding styles are applied. Featured images must be designed optimized and uploaded like other media assets.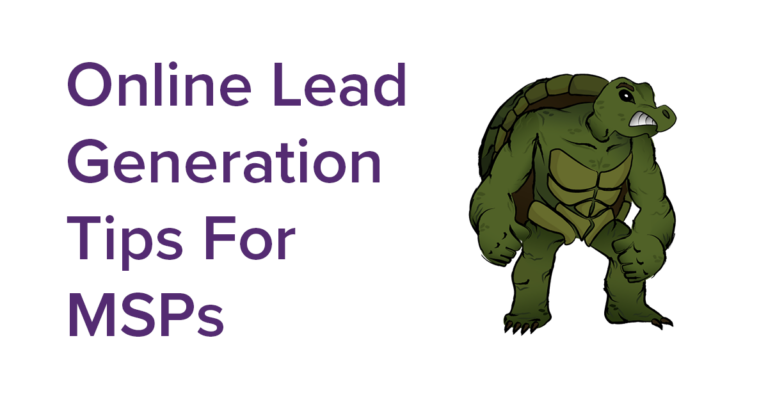 Adding Post Taxonomy & Meta Data
After you've produced a featured image the next step is to add post taxonomy and meta data. Posts can go into groups of posts on an archive page. These archive pages can drive significant SEO value and traffic over time, especially as the blog post count grows. By default, WordPress comes with categories and tags to that you can assign the post to. Categories should be high-level conceptual groupings and tags should be references to more transient things like mentions of a specific technology. Placing your posts into a solid repository of categories and tags is an activity that requires an understanding of SEO, since the wrong category and tag pages can cannibalize rankings (steal traffic from) on higher-priority pages.
After that, an SEO Title and Meta Description need to be added to the post to control how they appear in search results. These need to be written like an advertisement in order to entice clicks and help drive traffic.
Publishing The Post
Once the above activities are completed, the post is ready for go-live and can be published. From there you hit a button to publish the post; but the job isn't quite done yet. From there you need to verify the post looks good on the main blog page and try pasting the URL on social media. This can help you uncover problems with featured images, titles, and meta descriptions and is a good quality assurance step.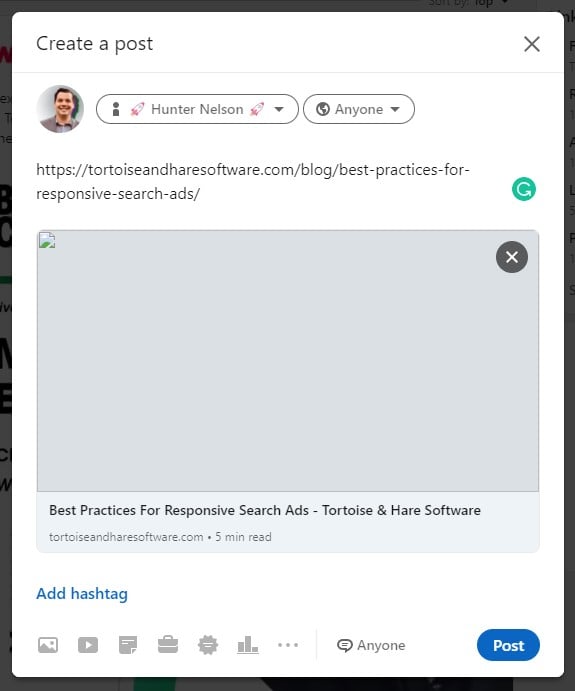 Optimizing And Requesting Indexing For The Post
After the post has been published and QA'd, the last step is to look at it from an SEO perspective. I'm not going to cover that in detail here but this largely entails making small tweaks to wording and content structure to make the post more search-engine friendly. Once the post is SEO optimized, the next step is to request indexing for the post in Google Search Console. This step helps to get your post indexed as fast as possible and start generating all that SEO goodness. The video below shows how you can request indexing of a single URL.
Promoting The Post On Social Media
The last step is to promote your post on social media! This again helps posts get indexed faster and starts the process of ranking. As a default, we use social media posting automation software to share the post at least quarterly for a 2-year period. A different frequency or posting schedule may make sense depending on a lot of factors. This involves creating a 100-300 word post pitch snippet and adding the post to social media automation software.

See: How To Automate You Social Media Posting
Summarizing What Goes In To Publishing A Blog Post
A good blog post is a lot of work past just writing the content. Full content teams may have a variety of specialists working together such as:
Writers
Designers
Content Strategists
SEOs
Producing quality content for a tech company is not easy, you've got to source writers and designers, create detailed content briefs, supplement your content with visuals and resources and make sure publishing processes are executed correctly. The life of a quality content asset however is years and investments in content can provide a substantial ROI over time. They generate search engine traffic over a long time horizon and can be shared repeatedly on social media, via email, and during the sales process.
How Tortoise And Hare Software Can Help
Mid-market technology companies typically don't have the budget to staff a full content team and also want to remain flexible with their marketing spend as economic conditions change. Outsourcing blog content production is a sensible choice, but it is difficult to find agencies that understand a technology business well enough to produce effective content. As a vertically specialized technology marketing agency that focuses heavily on search engines, we've got the industry experience and the processes and systems in place to make a positive impact on your blogging and SEO efforts. We plug in with our clients either as outsourced content strategists that produce creative briefs for internal writers to fulfill, or as a fully managed content production partner. Book a free consultation today to discuss your content marketing efforts.