Top Online Lead Generation Tips For MSPs
Published: March 4, 2022
Last Updated: March 4, 2022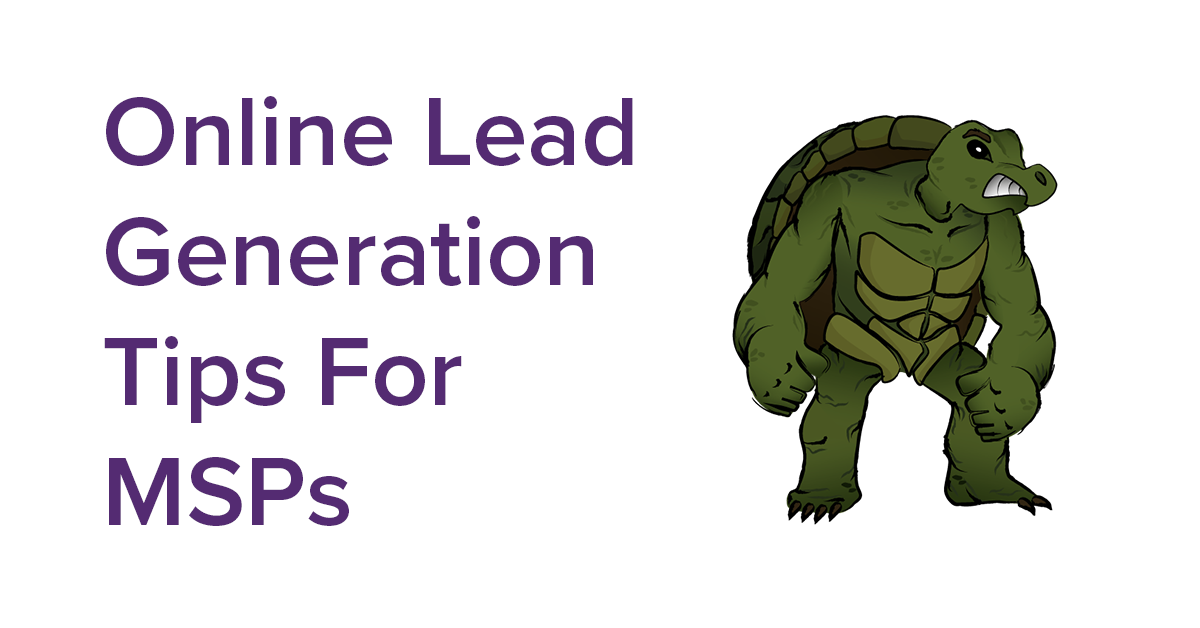 Add a header to begin generating the table of contents
According to industry research by a leading managed service provider marketing firm, 94% of MSPs self-reported lead generation as their number one challenge when it comes to growing their MSP. There's no question that the vast majority of MSPs struggle with lead generation, especially in the earlier years of their business. It makes sense, most MSP founders are those from technical backgrounds and not from a sales and marketing background, so naturally, they would struggle with this part of the business. In this post we're going to provide some lead generation tips for MSPs working to grow their revenues and acquire more customers via the online channel.
Invest In A Custom Branded Website
It's tempting to snag a basic theme off theme forest that's roughly the same color as your logo and put something generic together, but trust me, the ROI of you're other marketing investments are going to suffer as a result. Online lead generation is competitive and to stand out from the pack, you need to distinguish yourself with a custom branded website. When you're spending a few grand per month on pay-per-click advertising to bring qualified traffic to your website, you want to put forth a strong effort to convert those visitors into prospects.

Use A Phone Number Button As Your Primary Call To Action Above The Fold
MSPs tend to lack an understanding of how important mobile is when it comes to online lead generation. Mobile traffic accounts for 60%+ of visits on the internet these days and the easiest way to convert on mobile is to click a phone number button. When one of these is available above the fold and is combined with a compelling headline, it increases the chance the visitor will impulse convert and call your MSP after landing.
Use A Form Fill Call To Action At The Bottom Of Your Landing Page
If people did not want to call the first time they were presented the option, it's unlikely that they will want to when presented the option again. Some people are just bashful and would prefer a form fill to start anyways. Provide them with a softer way to convert at the bottom of your landing pages with a form fill call to action and increase the chances that they reach out to you and enter your sales pipeline.
Make Your Contact Forms Simple
When starting your lead generation journey it's best to use simple contact forms with minimal friction. Start by collecting 4 fields:
Anything more than this just introduces friction. As you scale your lead generation efforts you can get a little bit pickier and add in additional questions on your forms as a way to qualify prospects. Building an inbound lead generation pipeline for your MSP should start simple, so cut down on the number of form fields.
Create An Exit Intent Offer And Present It Via Popup
Just because someone is not ready to contact your business on the first visit doesn't mean they aren't willing to opt into your email list in exchange for a content download. We've been able to use this technique, called offering "gated content", with great success to build an email list of qualified buyers. Yes, even MSPs will hand over an email address for the right offer! I've seen MSPs use things like "IT Buyers Guides", "Questions To Ask Your MSP", and similar buyers guide as exit-intent offers to collect email addresses for further lead nurturing.
Use Contextual Slide In Offers
While I generally recommend an exit-intent popup to be something more general in nature, you can use slide-in offers that are more contextual to the content the reader is browsing to present gated content offers to them for lead generation. I've tried different timing intervals but have settled on 90 seconds after a reader has landed as a good time. If they've stayed on the page for 90 seconds that's a pretty good signal that the content is resonating with them and they are reading it thoroughly. That makes it an ideal time to show them a content upsell in exchange for an email address.
The Riches Are In The Niches
If you're everything to everyone, then you're nothing to anyone. Most MSP websites I see do not have their landing pages or their content focused on a specific customer profile. Narrowing down your content and your landing pages to resonate with a specific buyer in mind will significantly increase your conversion rates for those buyers. Got something to say about healthcare IT? Create landing pages and offers for managed IT services for healthcare companies. Mention common software products leveraged by that vertical and increase the lead volume and traffic quality to those pages.
Boost Your Website Traffic
This one seems pretty basic, but I audit many MSP websites that have basically no traffic outside of bots and existing customers. According to AHrefs, a leading SEO software provider 90% of web pages get 0 traffic and 5% get less than 10 visits per month. It's pretty simple, if you want more leads to come in from your website then you have to send more traffic to it to consume the content. SEO and PPC advertising are both great ways to send more traffic to your MSPs website.
Final Thoughts
Generating leads online isn't easy, but is very doable, and the rewards for building a successful inbound marketing program are immense. I've heard many stories of MSPs who are around for 10 years+ finally pulling the trigger on investing in marketing and growing more in a year or 2 than the previous 10 years combined. Use these tips to generate more leads from your website and start sending qualified traffic to it and you'll be well on your way to building a successful MSP lead generation program.
Add a header to begin generating the table of contents
Free Email Course:
Launching Your B2B Digital Marketing Program
Enroll in our free digital lead generation crash course. A 60 day email series with twice a week emails walking through the journey of how to launch your digital marketing program and generate more B2B leads from your website. Unsubscribe at any time.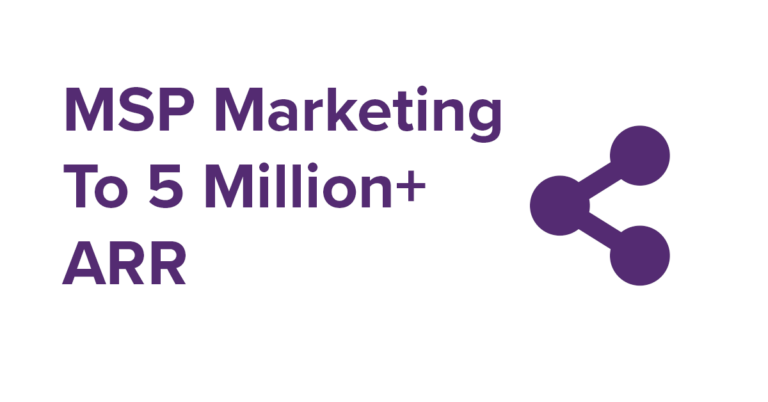 In this guide we're going to talk about how you can use MSP marketing to generate enough pipeline to get to 5 million plus in annual recurring revenue. A lot of the things we'll talk about in this guide can be used in larger and smaller businesses but for the purposes of this guide we'll…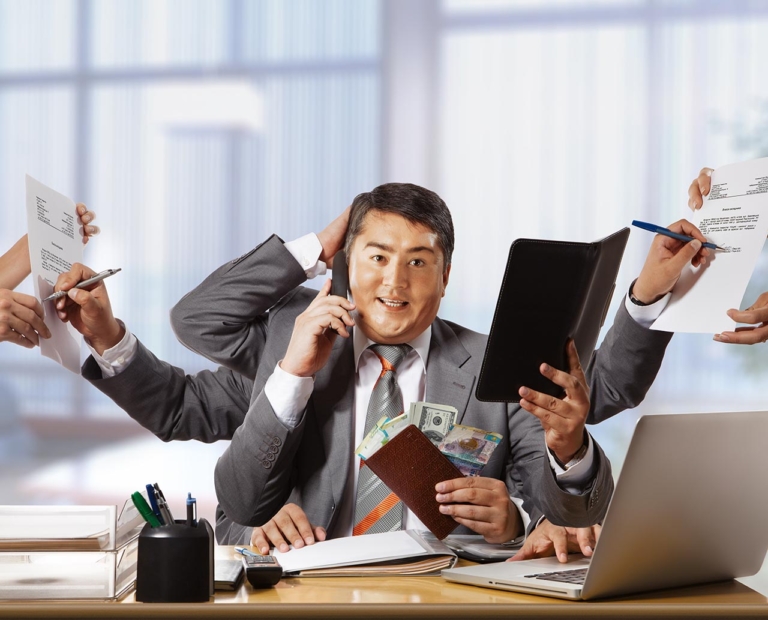 In today's post, we're going to be talking about a common PPC machine learning algorithm of which some variant is leveraged in part by many pay per click platforms called a multi arm bandit. We'll talk about how they compare to simple A/B tests and why understanding the types of algorithms these platforms use is…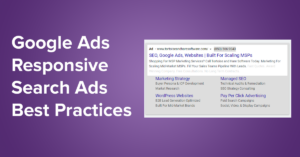 If you've been running paid search campaigns on Google Ads lately you've almost certainly noticed that responsive search ads are now the standard. Google is leaning heavily into automation and machine learning and fighting the current is not only less effective, but it's also now not even possible in some cases. Expanded text ads have…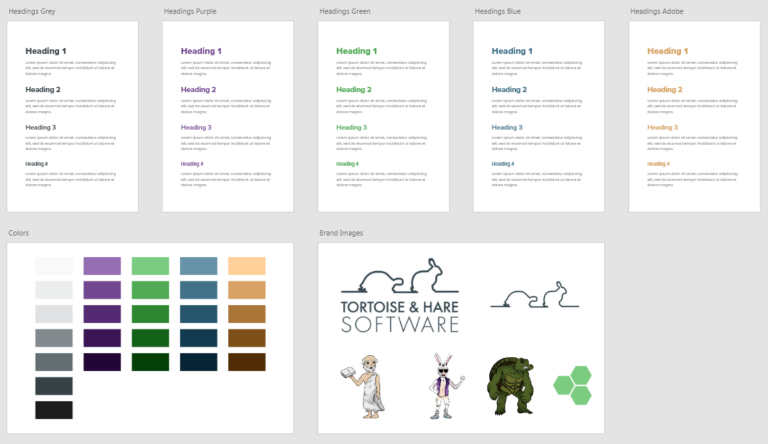 Throughout the process of launching and running Tortoise and Hare Software these past 3-4 years there's one thing that I've gotten consistently good feedback on. The brand! People who aren't shopping for marketing, and have no relationship to the company will regularly come up to me at trade shows, or comment on my business card,…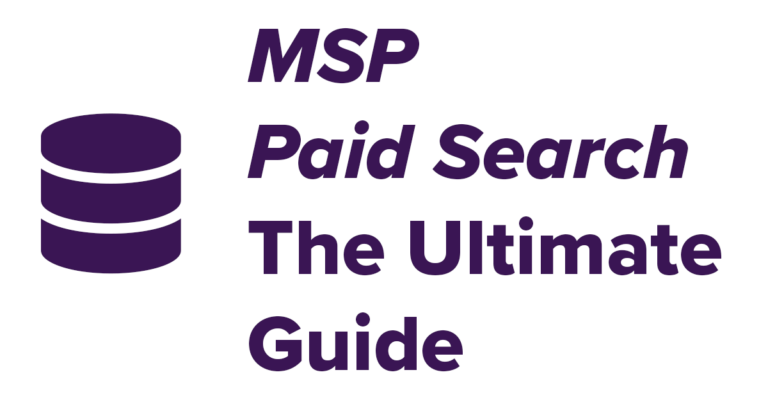 Generating leads for your MSP can be a challenge. You spend so much time managing employees, making sure customer support tickets are answered, procuring hardware, and defending against cyber threats, there's hardly time to worry about networking and doing things like posting on social media. However, you'd like to grow faster, and due to some…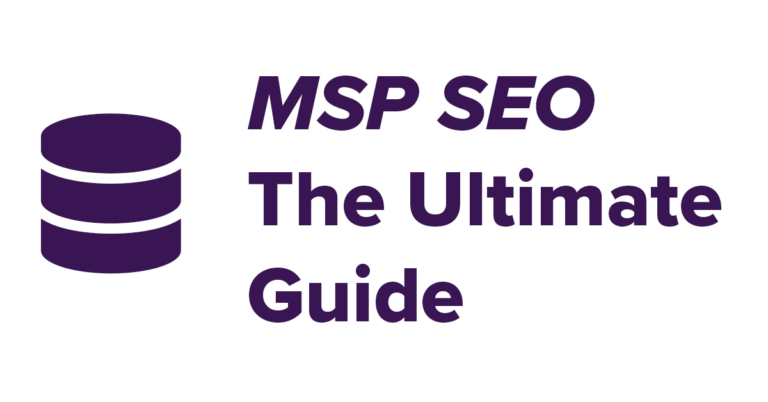 Search Engine Optimization (SEO) is one of the most important ways to attract new business for mid-market managed service providers (MSP). If you look at MSPs that have achieved any sort of meaningful scale and grown to the 10MM ARR mark and beyond, you will almost always see a significant portion of their growth came…
Tortoise and Hare Software is a boutique B2B tech marketing agency. We help companies like MSPs, SaaS providers, cybersecurity firms, and other technology service providers launch their digital marketing programs and generate inbound leads.