Is LinkedIn Ads A Fit For Your MSP?
Published: April 14, 2023
Last Updated: April 19, 2023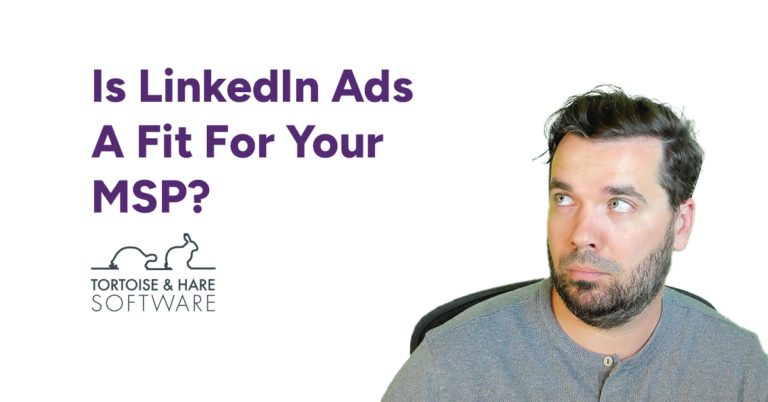 Add a header to begin generating the table of contents
When considering options for marketing your MSP, no doubt you've considered using LinkedIn Ads to generate more leads and sales opportunities. LinkedIn is after all, probably the largest collection of B2B professionals on the internet, and your prospective customers are almost certainly interacting on the platform. LinkedIn Ads can certainly be an effective tool, but they are also not easy. When people are on Linkedin they aren't necessarily looking to buy, but rather socialize. LinkedIn Ads are also relatively expensive and can eat away at a budget fast with little to show for it when not used correctly. In this post, we'll talk about using LinkedIn Ads for your MSP and how they fit into the overall marketing picture.
Is Your MSP Ready For LinkedIn Ads?
Is your MSP ready for LinkedIn Ads? If you're like most MSPs, the answer is no. Before you run LinkedIn Ads you need to make sure that you have a well-rounded digital presence overall. That means a quality website, good branding, a few reviews on Google, and completely filled-out social media profiles with quality graphics to support them, including profiles other than LinkedIn. The last thing you want is to spark a prospect's curiosity and have them search your MSP's name on Google to find out more and have them stumble on a busted website, outdated profiles, and 0 reviews. Their buyer's journey will end there, and you'll get mad a LinkedIn Ads, when they were never the problem to begin with.
Does Your MSP Have An Established Primary Lead Gen Channel?
While this opinion may raise a few hackles, I do not think LinkedIn is a great primary channel, but rather an excellent supporting channel. When considering LinkedIn Ads for your MSP, it's best to have a channel like search engines, cold calling, or cold email that's the primary driver of your pipeline. When you have that channel, supplementing your efforts with LinkedIn Ads can be a great way to build trust in your brand and help move people down the pipeline. For instance, let's say your cold calling CFO's in Denver to tell them how you can save them money by outsourcing IT support. Running a LinkedIn Ads campaign to target CFO's in Denver at the same time is a great way to help make your brand more sticky in their minds. This brings me to my next point…
Do You Have A Clear Picture Of Your Target Buyer?
LinkedIn Ads are more effective when you have a clear target buyer and clear messaging for them. Campaign strategies that revolve around things like "we do IT for companies 10 or more" tend to perform poorly. Targeting your campaigns to specific verticals and buyer personas is far more effective as the messaging resonates more with the targeted prospective buyer. You need scroll stopping strategy as well as creative.
Are You Ready To Run A LinkedIn Ads Campaign?
Running a successful LinkedIn Ads campaign is all about continuous testing and refinement. There are many formats available to run your campaigns in from plain text, to images, to videos, and even documents like PDFs. However, in our experience, most advertisers at the starter level are running single-image ads. Many experienced advertisers will leverage these as well. To run a successful image campaign you'll need at minimum 5 images and 5 blocks of copy as a baseline. Depending on your budget you will also need to regularly swap in new creative and new messaging to test and look for high-performing ad variations. You'll need design software like Adobe Photoshop for image edits. You'll also need to make sure you test things like changes to targeting and more Linkedin Ads campaign settings to look for ways to improve performance. These are all things the average MSP owner could technically do, or figure out on their own, but even if you know exactly what you are doing, these activities can be a time suck, and you won't have the advertising experience to know if you're on the right track or this is all just eating up your time for nothing. Running a campaign is an activity you want to outsource.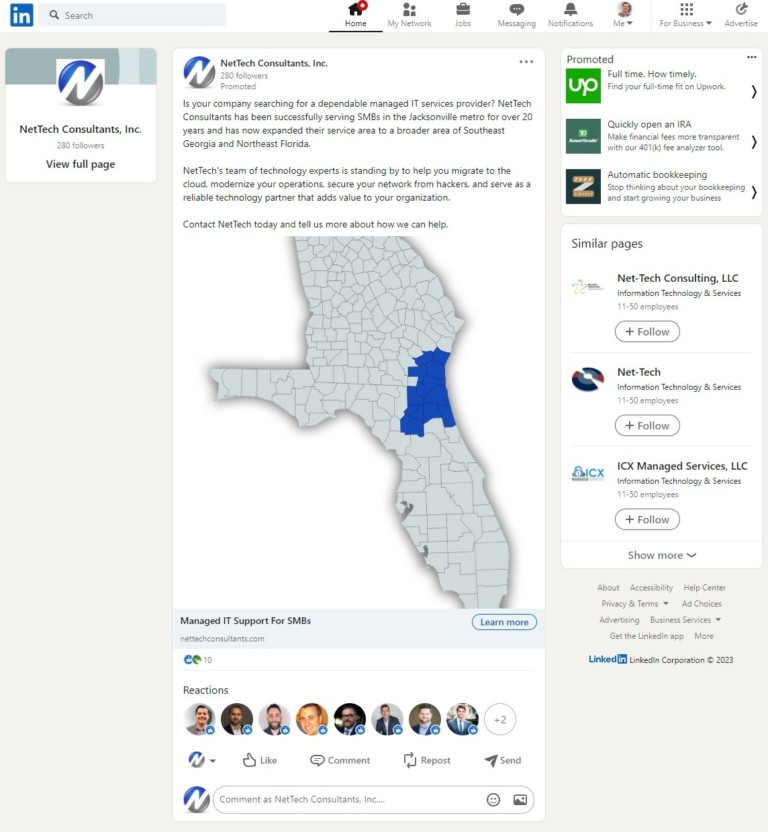 Launching Your MSPs LinkedIn Ads Campaign
LinkedIn Ads can be a very powerful channel to help bring new customers to your MSP. The ability to target specific job titles can't be understated and is a very powerful way to support your other marketing efforts. Although you can generate leads directly on the platform, my experience is that it's difficult to capture more than email addresses. LinkedIn Ads is far better at building brand awareness that supports another primary channel, like cold calling, search engine optimization, or cold email. LinkedIn Ads is also effective at retargeting website traffic to assist with lead nurture.
At Tortoise and Hare Software we typically allocate a small portion of overall ad spend towards LinkedIn Ads in order to drive brand awareness and stay top of mind during sales cycles. Ready to get started with LinkedIn Ads for your MSP? Reach out to Tortoise and Hare Software today and schedule your free consultation.