What is Inbound Marketing?
Published: June 12, 2019
Last Updated: March 25, 2021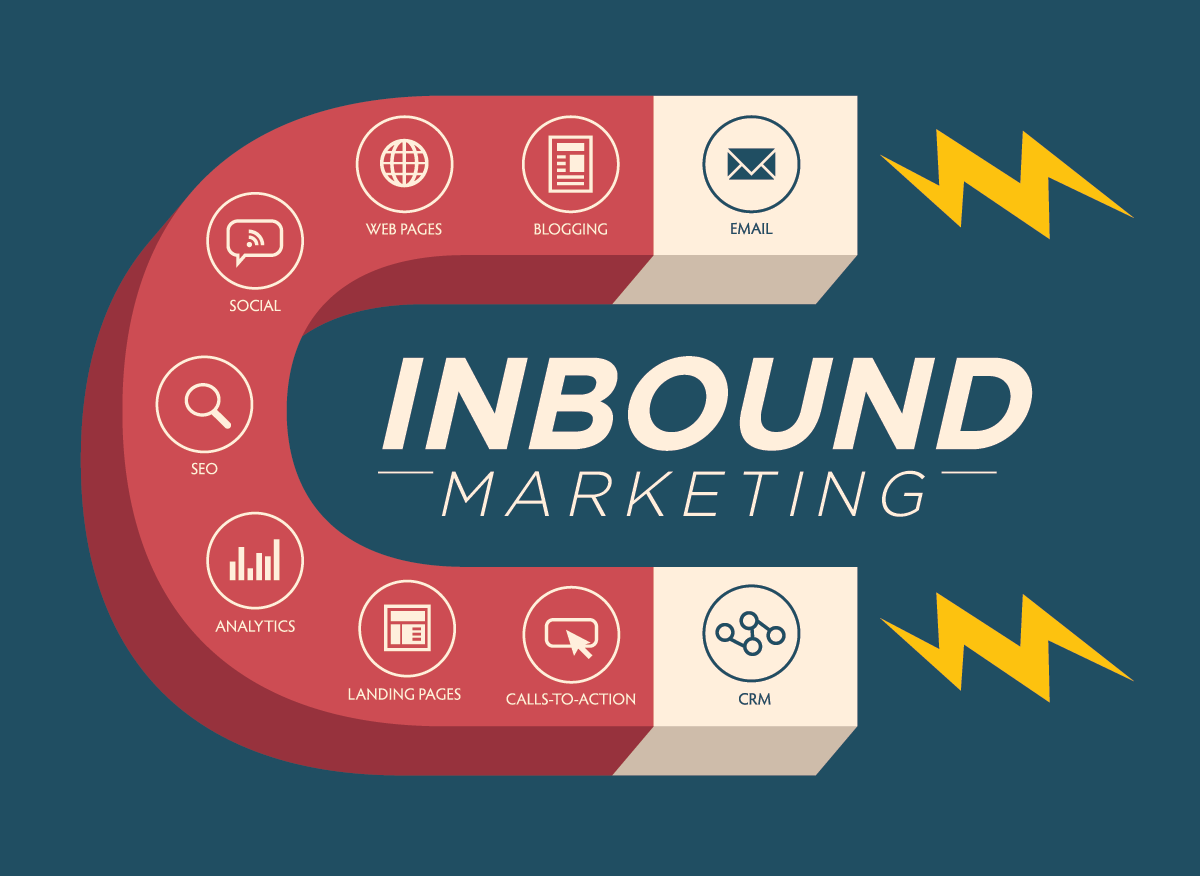 Add a header to begin generating the table of contents
Inbound marketing is the process of designing a marketing strategy that results in customers coming to you to do business. This is in stark contrast to outbound techniques which rely on you or a sales team reaching out to prospects to educate them about your services. Most business owners are familiar with outbound tactics such as cold calling, going to trade shows, and asking people in your network for referrals. Rightfully so. These tactics have been around much longer, are more intuitive, and for entrepreneurs with more time than money are a good way to drum up business without breaking the bank.
There are limitations to outbound techniques though, and businesses should supplement their outbound efforts with inbound marketing. In this article we will discuss some of the outbound limitations, benefits of inbound marketing, and some techniques for developing an inbound strategy.
Outbound Limitations
Outbound marketing and sales techniques have a key limitation. They are dependent on hiring and training people to make outbound efforts, which equates to labor costs, and limits scalability. If an outbound employee resigns, then your sales and marketing efforts resign with them.
There's also evidence that consumers are getting weary of constant bombardment by outbound techniques such as cold emails and sales calls, limiting their effectiveness. Consumers are becoming more savvy and will perform independent research for a product or service before making first contact. That's not to say that you shouldn't leverage outbound techniques, however businesses today, especially SaaS companies who exist primarily online, should be supplementing outbound with inbound marketing.
Inbound Marketing Techniques
Inbound Marketing helps customers discover your business and drive them to contact or purchase using a variety of techniques. You allow customers to discover your brand and offering though:
Content Marketing

Blogging
E-Books
Gated Content (email address in exchange for information)

Social Media Marketing
Once they have discovered your brand that is just the beginning of the buyer journey. Since there isn't human interaction which yields a chance to ask questions and move closer to a purchase, you need to proactively reach out to the prospect and nurture the lead. This can be done with tactics like:
Remarketing
Retargeting
Email Marketing
These move your prospect from the awareness phase toward interest in your product and service and get them one step closer to contacting you to do business.
Inbound Marketing Benefits
Although you lose the benefits of the human interaction element, inbound marketing efforts provide many benefits over their outbound counterpart. For one investments into inbound marketing provide and ongoing benefit and are working for you 24/7 365. Since content and advertising can be delivered asynchronously you add a multiplier to your existing staffs revenue generation capabilities, thereby increasing the revenue per employee.
Happier Employees
There aren't many people in the world who would tell you that they love cold calling. Inbound marketing allows you to hire inbound sales reps and in some cases combine them with an account management role. This lets sales reps focus on providing top quality service to people who already want to be talking to them rather than the rejection filled exercise of cold calling or standing at a vendor booth flagging down people as they walk by.
Conclusion
Inbound marketing is the practice of developing information materials that prospects can discover on their own and that lead them to contact your business after discovery. Inbound pipelines serve as an excellent supplement to outbound efforts and can supercharge sales efforts. Leads and sales generated from inbound methods are typically much more profitable and inbound sales messaging can be delivered around the clock. Are you ready to explore inbound marketing for your business? Give us a call.
Add a header to begin generating the table of contents
Free Email Course:
Launching Your B2B Digital Marketing Program
Enroll in our free digital lead generation crash course. A 60 day email series with twice a week emails walking through the journey of how to launch your digital marketing program and generate more B2B leads from your website. Unsubscribe at any time.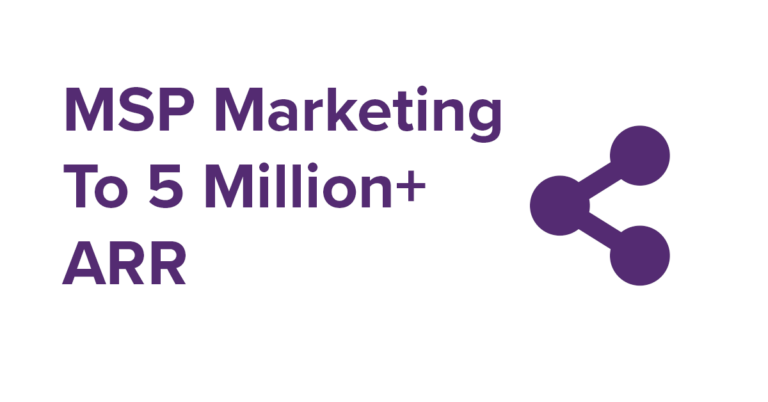 In this guide, we're going to talk about how you can use MSP marketing to generate enough pipeline to get to 5 million plus in annual recurring revenue. A lot of the things we'll talk about in this guide can be used in larger and smaller businesses but for the purposes of this guide, we'll…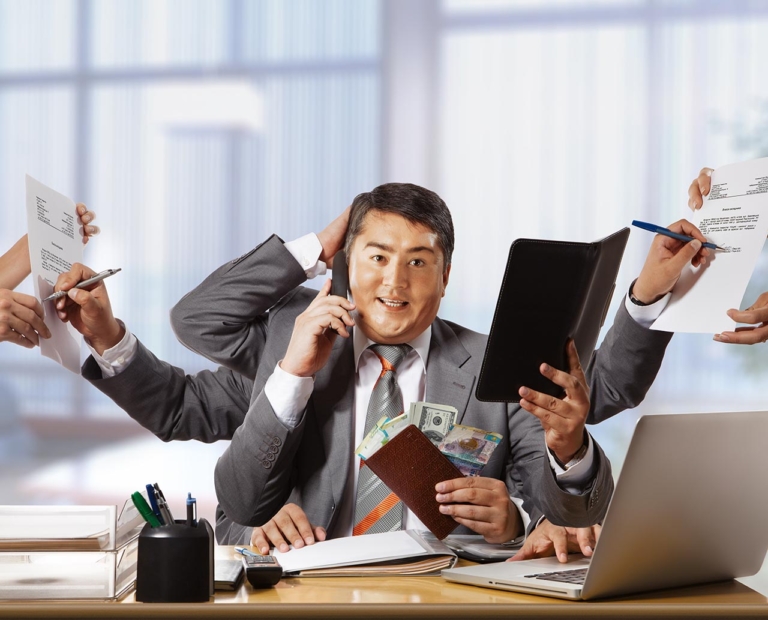 In today's post, we're going to be talking about a common PPC machine learning algorithm of which some variant is leveraged in part by many pay per click platforms called a multi arm bandit. We'll talk about how they compare to simple A/B tests and why understanding the types of algorithms these platforms use is…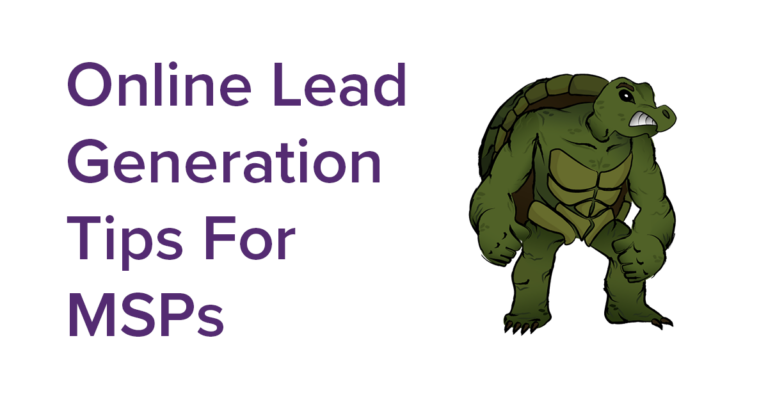 According to industry research by a leading managed service provider marketing firm, 94% of MSPs self-reported lead generation as their number one challenge when it comes to growing their MSP. There's no question that the vast majority of MSPs struggle with lead generation, especially in the earlier years of their business. It makes sense, most…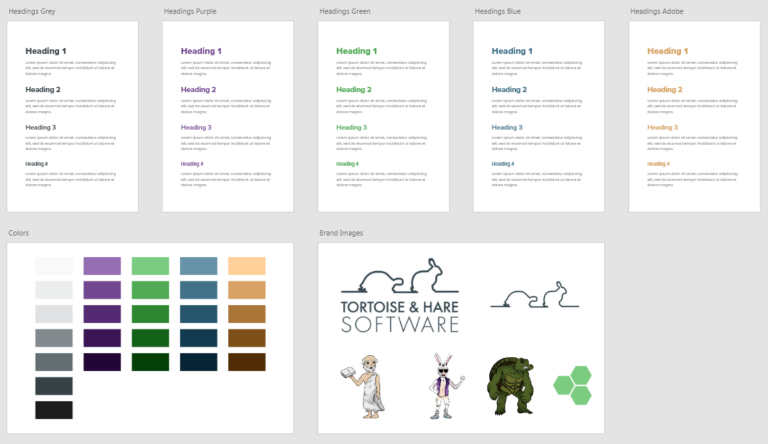 Throughout the process of launching and running Tortoise and Hare Software these past 3-4 years there's one thing that I've gotten consistently good feedback on. The brand! People who aren't shopping for marketing, and have no relationship to the company will regularly come up to me at trade shows, or comment on my business card,…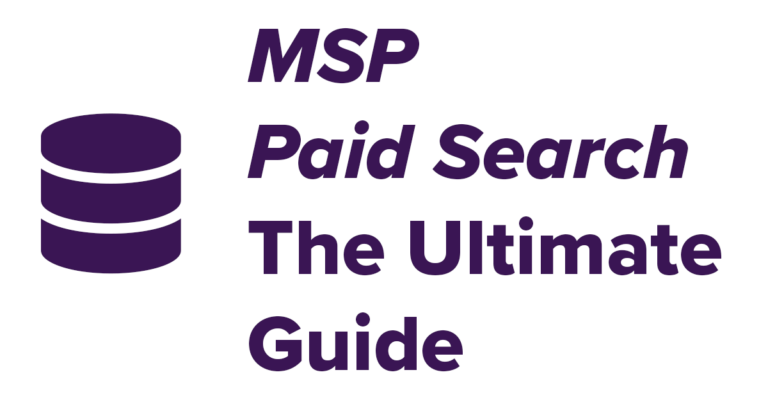 Generating leads for your MSP can be a challenge. You spend so much time managing employees, making sure customer support tickets are answered, procuring hardware, and defending against cyber threats, there's hardly time to worry about networking and doing things like posting on social media. However, you'd like to grow faster, and due to some…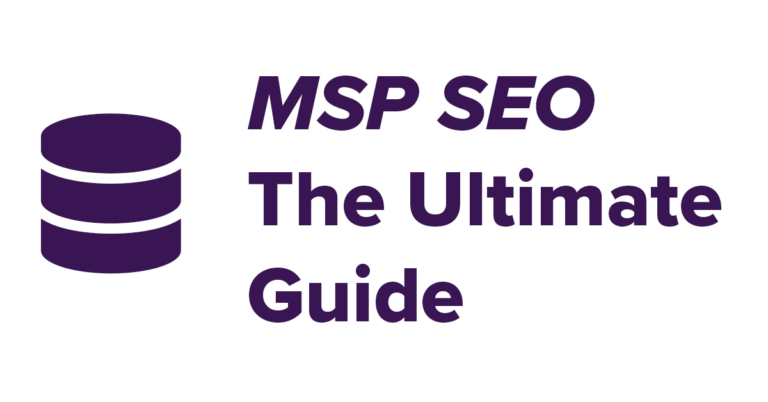 Search Engine Optimization (SEO) is one of the most important ways to attract new business for mid-market managed service providers (MSP). If you look at MSPs that have achieved any sort of meaningful scale and grown to the 10MM ARR mark and beyond, you will almost always see a significant portion of their growth came…
Tortoise and Hare Software is a boutique B2B tech marketing agency. We help companies like MSPs, SaaS providers, cybersecurity firms, and other technology service providers launch their digital marketing programs and generate inbound leads.