TNHS Helps MSP Narrow Focus To Legal Sector, Launch New Advertising Campaign
Published: July 26, 2022
Last Updated: July 26, 2022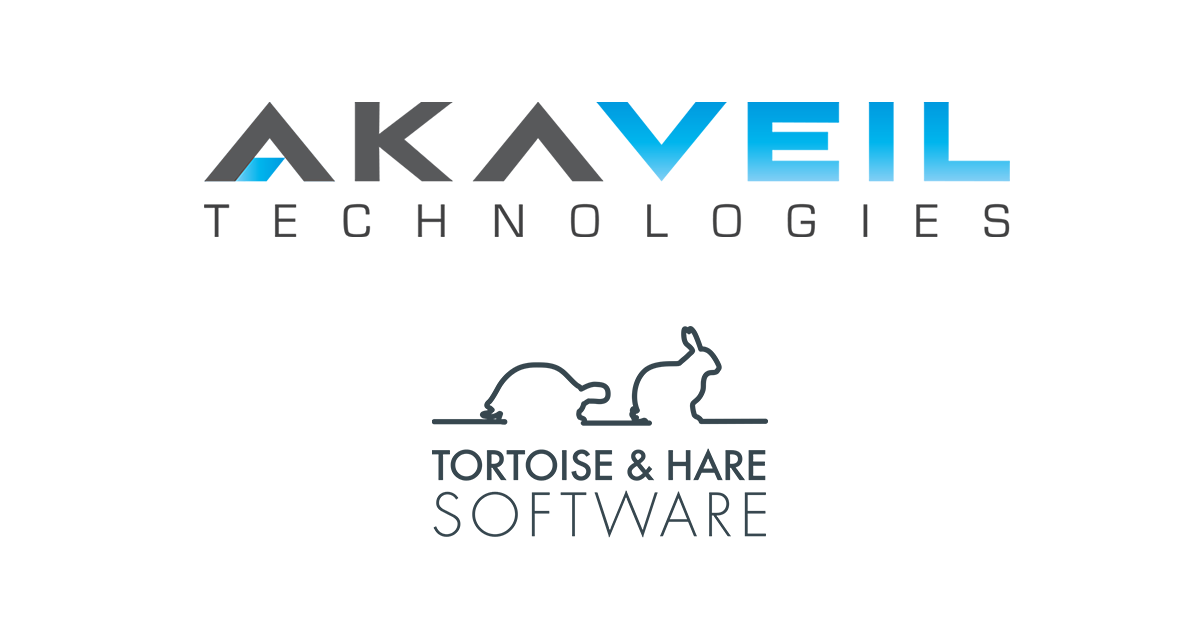 Add a header to begin generating the table of contents
AKAVEIL Technologies Inc. (AKAVEIL) is a small but growing managed IT services provider that reached out to Tortoise and Hare Software (TNHS) in May of 2022 for help with their marketing. AKAVEIL had been struggling to generate traction with outreach efforts and determined that additional marketing support was needed to generate more leads and scale their MSP.
Formulating An MSP Marketing Strategy
AKAVEIL and TNHS began their relationship with a short consulting engagement to determine how to best optimize their sales and marketing efforts. After conducting interviews with internal AKAVEIL personnel to get more information on the current customer base and internal skill sets, TNHS and AKAVEIL agreed on 2-3 potential customer segments for further research. From there TNHS conducted an online marketing assessment by looking at search engine traffic, potential competitors in segments, and other factors while considering the internal capabilities of AKAVEIL and made a recommendation of narrowing focus to the legal sector for the company. After reviewing the reasoning for the recommendation and discussing pros and cons, AKAVEIL accepted this recommendation and narrowed the focus of their MSP to provide IT support for law firms.
Updating MSP Marketing Messaging Across Digital Properties
The next step after committing to the change was to shift the focus of current outreach efforts to law firms. AKAVEIL directed their prospecting resources to shift focus to outreach for a defined segment of customers with firmographics consisting of a defined firm size, geography, and other characteristics. AKAVEIL was able to generate qualified meetings the very next month after shifting focus with their outreach, but that was only the beginning.
Updating Social Media Profiles
Next AKAVEIL and TNHS worked together to update social media profiles and employee LinkedIn profiles to put in place messaging that reflected the shift in MSP marketing strategy. Things that were updated included:
Cover photos
Company Taglines
Company Descriptions
LinkedIn Job Titles
Social media graphics
Future social media posting
TNHS also recommend a multi-posting software called Publer to help with more efficient content distribution.
Website Management And Basic SEO
AKAVEIL's website was being managed by another agency at the time of the engagement. After inspecting the website and attempting to make some basic SEO updates it became clear that a change was needed. TNHS was able to educate AKAVEIL on some website management blind spots and scalability blind spots that were hindering the marketing efforts of AKAVEIL. TNHS was able to show that despite numerous blog posts and content items being published, no traction was generated. In fact, the entire website was set to no-index and had been for almost a year! Furthermore, the previous agency was digging holes with poor web development practices that were creating negative user experiences, potentially hindering outreach efforts and definitely hindering online marketing efforts.
TNHS took over the website management efforts and made several emergency restorative changes to repair the user experience and start the process of restoring the site's SEO potential. SEO is a long-term process, but you can see that even a few short months of effort have started to yield a positive impact to search engine traffic since beginning in May.
Updating Directory Citations And Basic Link Building
Next TNHS helped AKAVEIL update their online presence by distributing their updated legal IT support positioning to major online business directories such as Yellow Pages, Google Business Profile, and another 75+ key online directories with major search engine traffic. These basic backlinks raise the authority and trust signals for the website and allow it to capture more search engine traffic over the long term. These citations take a long time to distribute and register, up to 6 months, but the beginnings of backlink growth are already visible.
Tortoise and Hares listing management service creates verified listings in these online directories and allows the distribution of updated messaging quickly and easily as business conditions change and marketing strategy evolves.
Launching A New MSP Advertising Campaign
TNHS also reviewed the Google advertising account that was managed by the previous agency and was able to educate AKAVEIL on areas where the prior agency was falling short. AKAVEIL transitioned the account management responsibility to TNHS.
The next step in the AKAVEIL marketing journey was to supplement their outreach efforts with an advertising campaign. Tortoise and Hare's extensive experience running MSP advertising campaigns on Google Ads was the perfect complement. TNHS and AKAVEIL discussed setting an advertising budget and launching a 3-month pilot program for Google Advertising via paid search campaigns. TNHS and AKAVEIL held an MSP value proposition analysis meeting to discuss the unique selling points that AKAVEIL could bring to the table and get a better understanding of what key customers valued most. This information was then used to create a pay-per-click dedicated landing page for use in the new revised advertising campaign.
Click the image below to view the full-size screenshot (large file size, may load slowly)
From there TNHS created a new campaign within Google Ads, and installed conversion tracking for form submits and phone calls and deployed the conversion tracking to the website. TNHS also applied its extensive list of negative keywords that commonly invade MSP advertising campaigns to the Google Ads account, saving them money right out the gate.
AKAVEIL's advertising campaign launches August 2022. Keep an eye out for more updates in this evolving story.
Wrap Up
Choosing the right MSP digital marketing partner can have a significant positive impact on your marketing efforts. TNHS has helped MSPs add millions in new annual recurring revenue since launching in 2018. We help MSPs scale their lead generation efforts with bespoke marketing solutions that are custom to each individual client. Our extensive experience within the information technology sector and running lead generation efforts MSPs allows us to serve as the perfect complement to your team. See if you qualify. Book a free consultation to discuss your MSP's marketing efforts and see if Tortoise and Hare is the right fit for you.
Add a header to begin generating the table of contents
Free Email Course:
Launching Your B2B Digital Marketing Program
Enroll in our free digital lead generation crash course. A 60 day email series with twice a week emails walking through the journey of how to launch your digital marketing program and generate more B2B leads from your website. Unsubscribe at any time.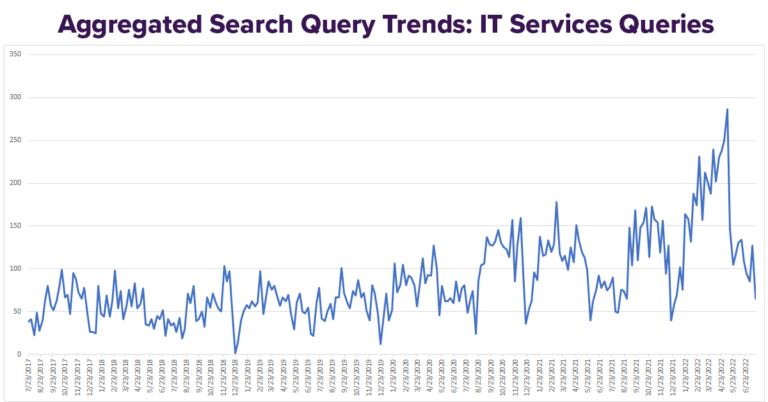 One thing that has always amazed me over the past few years running an agency here is the inability of so many online marketers to see the big economic picture. Every time an economic slowdown or a recession hits social media feeds and slack groups are flooded with questions about why conversion rates have dropped,…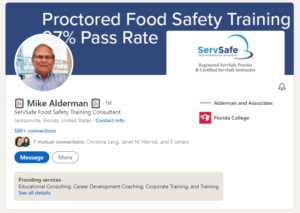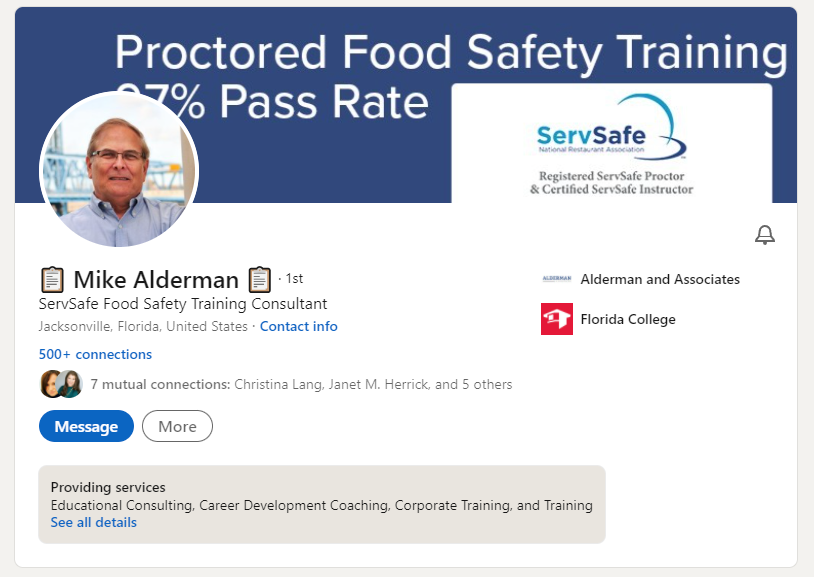 In todays post we'll be talking about how we helped a food safety training consultant update their branding, increase exposure, and start generating more leads for their proctored food safety training company. Alderman & Associates is a food safety training consultant delivering in person food safety training to help people get their ServSafe food safety…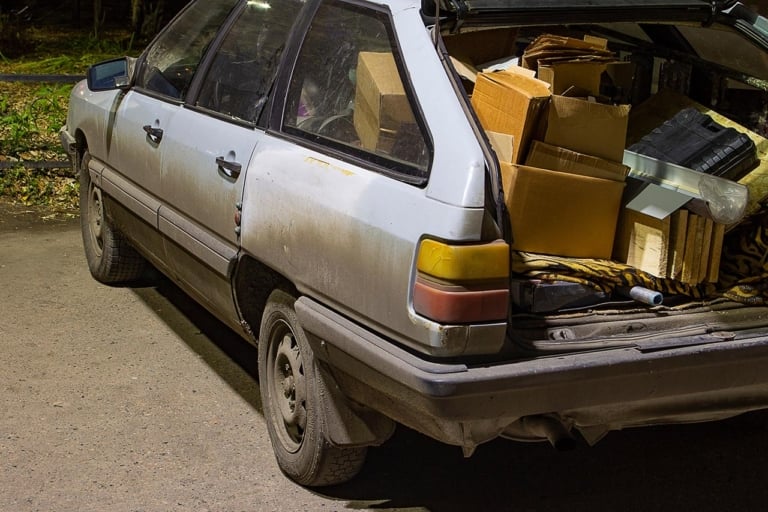 A trunk slammer is a slang term in the MSP world for a small MSP or break fix shop, usually 1-2 employees that provides low quality service, and is highly prone to going out of business. Larger MSPs tend to use this term derogatorily to refer to these smaller MSPs because small MSPs tend to…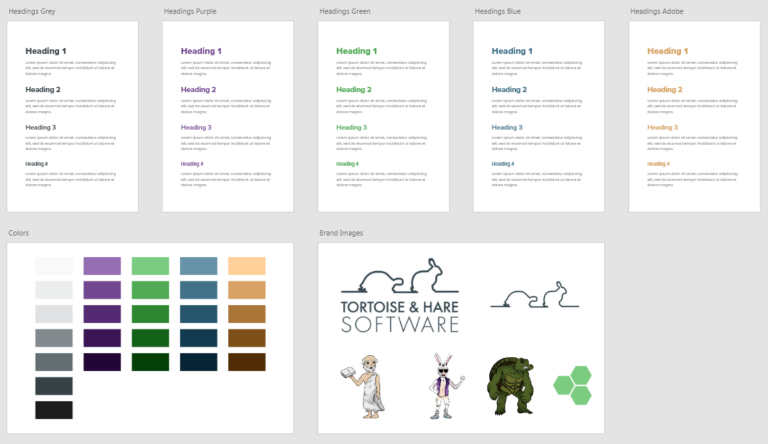 Throughout the process of launching and running Tortoise and Hare Software these past 3-4 years there's one thing that I've gotten consistently good feedback on. The brand! People who aren't shopping for marketing, and have no relationship to the company will regularly come up to me at trade shows, or comment on my business card,…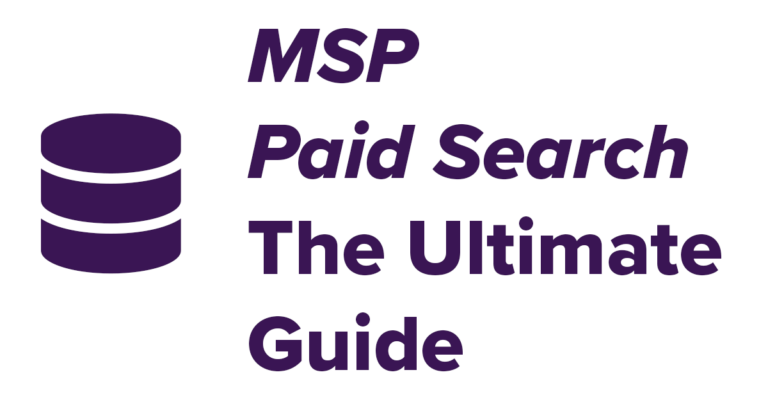 Generating leads for your MSP can be a challenge. You spend so much time managing employees, making sure customer support tickets are answered, procuring hardware, and defending against cyber threats, there's hardly time to worry about networking and doing things like posting on social media. However, you'd like to grow faster, and due to some…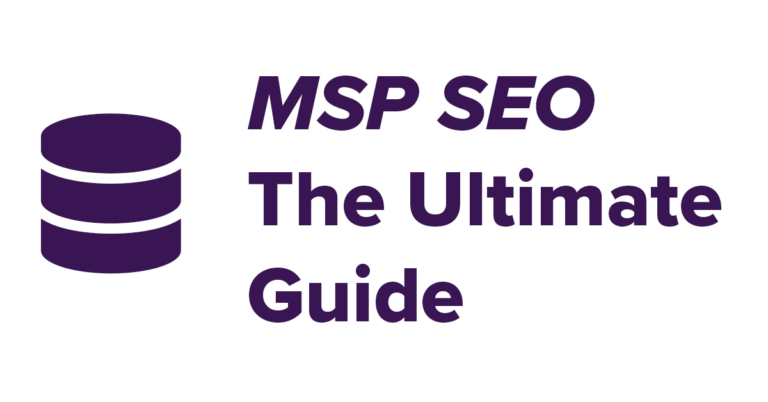 Search Engine Optimization (SEO) is one of the most important ways to attract new business for mid-market managed service providers (MSP). If you look at MSPs that have achieved any sort of meaningful scale and grown to the 10MM ARR mark and beyond, you will almost always see a significant portion of their growth came…
Tortoise and Hare Software is a boutique B2B tech marketing agency. We help companies like MSPs, SaaS providers, cybersecurity firms, and other technology service providers launch their digital marketing programs and generate inbound leads.