The Best MSP Marketing Companies Of 2023
Published: September 23, 2021
Last Updated: March 8, 2023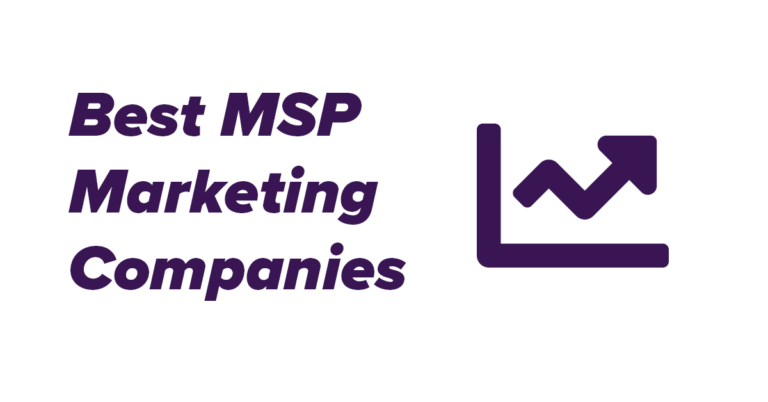 Add a header to begin generating the table of contents
If you're looking to engage the services of an MSP marketing company, it's always a good idea to shop around for the best on that meet the needs of your specific situation. Every MSP is different and each of these MSP Marketing companies is different as well. When searching for a provider it's best to think about which one will meet your MSP's needs. It can be a tough task to identify the right MSP marketer to work with, especially if you don't have enough information. To make it easier for you to find the best MSP marketer, here is a list of the best MSP marketing companies:
1. Tortoise and Hare Software
Tortoise and Hare Software works primarily with growing mid-market MSPs looking to capitalize on the search engine marketing opportunity to build inbound lead generation pipelines and fuel continued growth.
Here are its major offerings:
Web development: Helps your MSP improve its brand by creating polished lead generation optimized and mobile-friendly websites, built for digital marketing operations. These websites are well-positioned to help mid-market MSPs operationalize their inbound marketing function.
Digital Advertising: Pay-per-click campaigns on Google and LinkedIn are tried and true methods for generating leads for MSPs. Tortoise and Hare manage advertising platforms, landing page development, and the creation of ads for MSPs.
Search Engine Marketing: Maximize the discoverability of MSP brands on the web by leveraging the power of SEO, blogging, and Google Ads. Technology businesses are very problem-solution driven and they help connect MSPs with customers at the point when they are experiencing pain and searching for a solution to their problems.
Marketing Analytics & ROI Reporting: Tortoise and Hare Software helps clients put the performance measurement foundations in place to increase confidence in the investments made into marketing and sales and get a clear picture of marketing performance in order to understand ROI and forecast results in order to plan for growth and prepare to move up-market.
The Ultimate Guide To Google Ads For MSPs
The Ultimate Guide To SEO For MSPs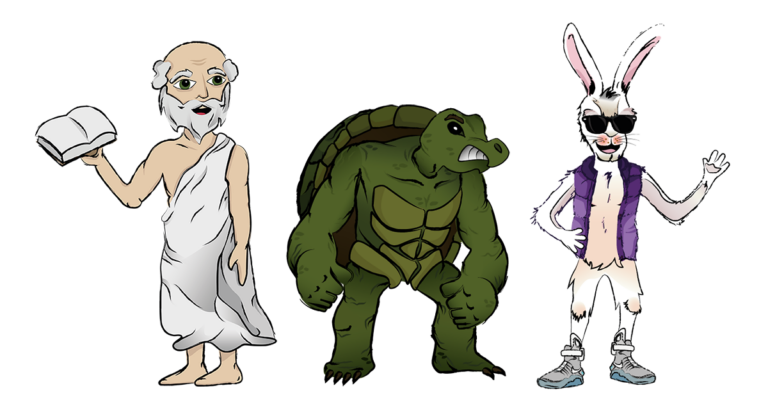 Marketopia
Marketopia is a larger full-service marketing agency that also services the technology vertical. Unlike many of the other names on the list, Marketopia also does cold calling as part of its offering, making it one of the most expensive offerings on the market and not a pure-play marketing company. They are a larger company and offer a more full-service approach. While the MSP sector is an important part of their client base they also work with companies in a number of other technology sectors. Marketopia, like many older and larger agencies, has some wins and some losses for its clients. Marketopia is worth a look if you're a large MSP or vendor with a healthy budget as the big spenders get the most attention.
IT Rockstars
IT Rockstar's is primarily a subscription content provider for MSPs in the US, UK, and a select few other countries. They provide white-label content and additional peer support to MSP owners around the country to help them generate leads for their businesses. IT Rockstar's low price point and relative ease of signup have made it a popular choice among smaller MSPs, but they can serve as a good supplement to MSPs of any size.
IT Rockstars engage IT and MSP providers only, and their content producers have a deeper understanding of IT buyers, which gives them a much-needed competitive advantage. They know that local businesses hardly change their IT provider, so they are careful to get only the provider with a track record and proven results.
Here are some strengths of this company:
Innovative and automated MSP marketing tools: to help you build a strong online presence with white-label content that can be distributed over multiple marketing channels
MSP marketing content that converts: Has a team of world-class copywriters to content that attracts IT-buying decision-makers.
Fresh marketing content every month: Educates your online audience about the various technology solutions you offer.
Paul Green's MSP Marketing
Paul Green owns no MSP, but works with more than 450 MSPs and has a deeper understanding of your MSP world than you. He also has an extensive background in marketing, having grown and sold a successful B2B marketing company. Entrusting him with the marketing needs of your MSP wouldn't be a mistake at all.
If you want to land new clients but have no idea how to go about it, or don't have the time and resources to create efficient marketing materials, Paul Green can help you out through the highly innovative and result-oriented MSP Marketing Edge.
He works to increase your profits, while you work to get more holidays on your schedule. He has been in the MSP world long enough and has a strong background in marketing. He knows your business can be a source of great joy to you, but it may also be your worst nightmare if you don't make enough clients.
Your MSP can gain greatly from the personalized approach Paul Green offers. He becomes your friend, and you get to discuss your MSP's marketing issues on a friendly basis. This gives him the opportunity to offer personalized support for your business, and help you grow to the next level.
Lemonade Stand
If you have no idea what an internet marketing service provider does, you should visit the Lemonade Stand. You won't have to go through any lemons – they provide the lemonade straight away. It's on the basis of this principle that they leave out salespersons when you contact them. They take you straight to one of their experienced internet marketing specialists, so you can get information right hand.
This MSP marketer offers full-service online marketing without the need of contracts or lemons – just lemonade. The online marketing specialist attached to you has the responsibility of bringing you up to speed on what the Lemonade Stand team is doing to improve your online presence every month. If, for any reason, you're dissatisfied with the results, you can always cancel the engagement at any time.
Top services at Lemonade Stand include the following:
Search Engine Optimization
Strategic marketing consulting
Reputation management
Facebook and Instagram advertising
LinkedIn advertising
Paid search advertising
Content writing and marketing
Remarketing and display advertising
Backlink outreach
Website development
Video production
Graphic design.
Pronto Marketing
Built from the ground with a single laser-like focus, Pronto Marketing strives to help small and mid-sized firms with online marketing services and fully-managed websites. This MSP marketer doesn't ask for long-term commitments or contracts, proving themselves to their clients every month.
Pronto has made a name for itself by offering templated subscription websites and syndicated blog content to MSPs. An attractive offering for MSPs that want a website, but can't absorb the expense of a custom-built one for their brand.
Their purpose still stands strong with over 1,300 active clients. This is no small feat for a company that doesn't need you to sign contracts or draft out long-term engagements. It's also an expression of their confidence in meeting the marketing needs of your MSP.
Co-founded by Cory Brown and Tim Kelsey, Pronto Marketing focuses on MSPs and IT service providers. They build your website, so you can concentrate on your business. Marketing can be so technical, time-consuming, and expensive, but Pronto Marketing can take care of it for you on a monthly basis.
Some of the services offered by this MSP marketer include:
Link building for SEO
Growth management
Online advertising
Website support
These services are geared toward the development of a strong online presence for generation of more leads and conversion rates.
Tech Pro Marketing
One of the newer entrants to the list of best MSP marketing companies Tech Pro focuses on helping MSPs to build a full sales pipeline of qualified prospects. They have helped many clients to overhaul their MSP marketing campaigns because they realize the problem isn't always the market, but your marketing strategies. This means that you may have to act faster if you need their services because they usually have a full plate on their hands.
But you also need to know they aren't for everyone: your MSP must be raking in over $500,000 in revenue, and with many years of experience to gain their attention. They also don't offer a one-size-fits-all kind of solution. Their services are tailored for specific clients through a partnership approach.
Their MSP marketing solutions include the following:
MSP marketing: The company uses paid ads, MSP SEO, and content marketing to deliver real leads and new customers.
MSP lead generation: Your MSP may be performing poorly due to inconsistencies in your marketing strategies. Tech Pro Marketing offers done-for-you MSPO lead generation services to improve your marketing.
MSP websites: Tech Pro Marketing turns your website into a lead generation machine.
Technology Marketing Toolkit
Last, but not least on our list of MSP marketing companies, this MSP marketer promises to take the guesswork out of your IT marketing, so your MSP can attract better quality leads. With over 18 years in business, more than 300 client reviews and case studies, and a huge client base of nearly 20,000, this promise isn't farfetched. Similar to IT Rockstars, this company offers subscription-style managed marketing content creation and peer support, but at a much higher price point, and geared for larger MSPs with more complex customer buying cycles.
Technology Marketing Toolkit has been working with VARs, MSPs, and outsourced IT service providers since 2001 to craft marketing plans that improve the number of qualified leads, sales, MRR, referrals, and profitable growth.
The company's Toolkit is the result of nearly two decades of research and client feedback, which they have used to create a reliable and efficient marketing strategy for IT services. The Toolkit gives you all the tools you need for your growing or established MSP. The tools include systems, templates, tools, and the guidance needed to implement a productive marketing strategy to enhance the profitability of your IT business.
You could try out their services if you:
Need a highly productive sales development team
A sales training system for selling managed IT services
Are looking for a CRM and IT marketing automation system
Need to increase your managed IT services sales
Want to start selling cybersecurity services
Struggling with IT lead generation and sales
Wrapping Up The Best MSP Marketing Companies List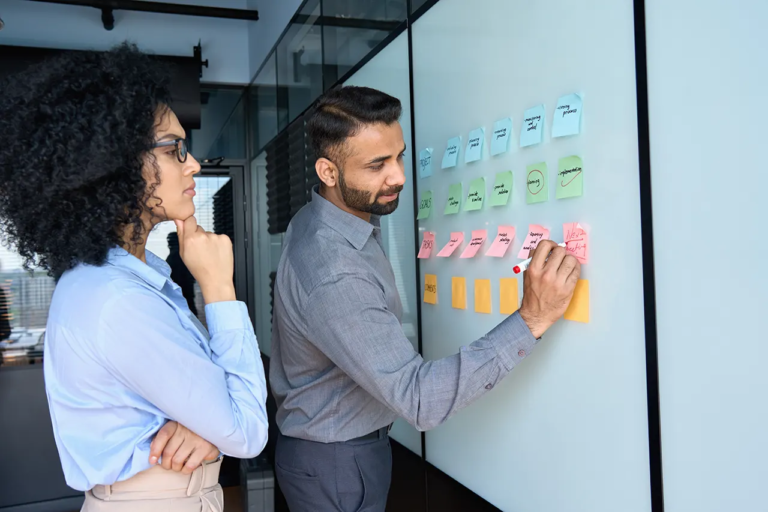 To find the best agency to fit your needs, we recommend talking to a few of the MSP marketing companies on this list to learn more about what they can do. Each may be great in its own right, but you need one that suits the specific marketing needs of your business. Marketing for your MSP can be challenging, but a good agency can strengthen your online presence, and create a steady stream of quality leads. If you're looking for an agency for your technology and IT services, please contact us today to begin the conversation.