Since 2018 We've Helped Brands Like These Generate Over 35,000 Leads And Generate More Than $5,000,000 In New Revenue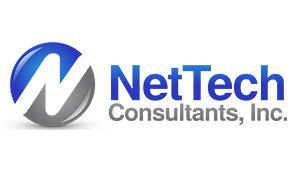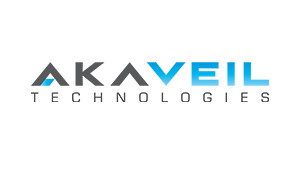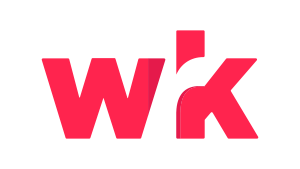 Is It Time To Move From Lifestyle Business To 10 Million+ In ARR?
If your company has set a vision that includes big ambitions for sales, marketing, and revenue growth, then organic search is not a channel you can afford to ignore.  SEO can drive not only leads but lead volume and when you've got big ambitions, you need big results. For mature technology businesses, organic search often drives as much as 10 times more traffic than social media efforts and 15 times more than paid advertising. It's the cornerstone of your top-of-funnel.
Types Of Tech Companies We Manage SEO For
Benefits Of Leveraging Our
Search Engine Optimization Services
Since 2018 we've managed SEO for numerous B2B technology companies.  We know the types of keywords to target, how to create content to bring in traffic for them, and how to capture leads from that traffic. We've helped our clients earn millions in new annual recurring revenues using a combination of SEO and SEM.
Put the power of the Tortoise in your marketing engine to grow organically.
It's like a 401k for your business.
More Traffic
Create more inbound traffic vectors via blog content and landing pages. Grow your top-line traffic figures and get more ICP visits to your website.
More Leads
Capture leads from your website traffic with content upsells to collect emails for drip campaign nurture or manual outreach from your sales team.
More Revenue
User the power of your SEO traffic engine to create more pipeline and close more deals.  We've helped our clients earn millions in new ARR.
If you fail to plan, you plan to fail.  Developing a sound SEO strategy by conducting a competitive analysis, and researching the SEO landscape in your market will save you thousands over the long run and greatly accelerate your timelines for generating an ROI.  
We help our customers develop winning SEO strategies and position their content offerings for success.
We help you find the best keywords to target and measure the performance of your rankings to better understand your visibility and market share for the keywords that are important to you.
Climbing the ranks for competitive keywords requires well-structured content, semantic keyword parity, and oftentimes the right supporting media such as embedded videos or slide decks. We use specialized SEO software to help determine what it will take to optimize your on-page factors and send positive signals to search engines about visitor experiences.
Technical SEO is a game of striking a balance between available company resources, current technology stacks, and the ability to make incremental improvements to a website to improve its quality, load times, its accessibility, and its performance across a wide range of browsers and devices.  
We work almost exclusively with WordPress and have deep experience configuring WordPress instances, modifying themes, and configuring popular SEO plugins such as Yoast.  
We use SEO software to run SEO audits at regular intervals to identify SEO issues such as broken links, orphaned pages, missing meta descriptions, missing page titles, and a range of other issues that can negatively affect user experience and send negative signals to search engines. 
The web is a living organism and websites naturally decay if not maintained properly. We keep our clients websites maintaining a site health score in the 90th percentile or greater.
Our focus here is on creating high quality content that can naturally attract backlinks.  We do not do manual outreach and leave that to PR firms.  However we do offer basic link building services such as directory citations, directory listing management, social links, and online press release distribution.  These links serve as a solid foundation that gives your website enough authority to stand on it's own to feet with a solid baseline of traffic. 
Building traffic for more locally focused technology companies, such as MSPs, requires a bit more attention to detail with things like building listings in local business directories, optimizing business profiles on things like Google Business Profile, gathering local reviews, and using special care to work in local keywords into website content.  
We manage local SEO efforts for these types of companies and help build a search engine presence in specific geographies.
According to HubSpot research, companies with 40 or more landing pages generate 12x more leads than those that don't.  We help create search optimized landing pages that help attract search engine traffic.  We'll create unique landing pages to slice up your offerings by things like industry targeting, price point, use case, and more.
Attract the long tail keyword traffic and reach your ICP more effectively without bidding on Google Ads by creating blog content that your customer cares about.  How To's, Top 10 Lists, Industry Commentary, and other content types serve as the foundations of an effective content marketing strategy. We also help distribute your blog content on social media with posts to help generate more traffic to your blog and engage new readers.
Google offers a tool called Google Search Console to help you get a better understanding of the health of your website.  We manage your Google Search Console account, make sure sitemaps are readable, address reported errors, ensure content is indexed, and many other tasks related to keeping your website healthy.
Our clients love how easy we make reporting and progress updates.  We roll up reports into custom data studio dashboards that are easy to digest for executive level stakeholders. We hold monthly reporting calls to walk our clients through the work completed and the connection to results generated.  
Keyword Targeting
Keyword targeting is one of the most important factors of SEO success and is one where most companies fall short. It's important to be realistic and focus on keywords that can actually be ranked for given your businesses competitive position and website's search engine strength.
Website Optimizations
Once a keyword targeting plan is in place it's important to put the necessary optimizations in place on your website. There are sitewide optimizations to consider and optimizations for each individual web page. These are code level optimizations that can't be visually seen when viewing a site.
Content Creation
Creating content expands the reach of your website by increasing the base of keywords it generates search impressions for.  Showing Google that your site is a content producing authority builds trust, attracts links, and helps you climb the rankings and generate more leads.
Link Building
Links to your website and it's web pages count as vote for it's awesomeness. It's a core part of how search engines decide who wins when two people are competiting for rankings on the same keyword. Active outreach for linkbuilding is an important part of a successful SEO strategy.
About Our SEO Services
Watch a short video about our SEO service offerings.
0

%

Growth In Click Through Rate
0

%

Growth In Search Impressions
Book A Free Consultation
We offer free 1 hour consultations via a Microsoft Teams video conference to discuss your pain points and determine if Tortoise and Hare Software is the right fit for you.  Choose a time on the scheduling link below and video conferencing details will be mailed to you along with the event invitation.