Why Is Blogging Important For Business?
Published: March 18, 2020
Last Updated: October 29, 2022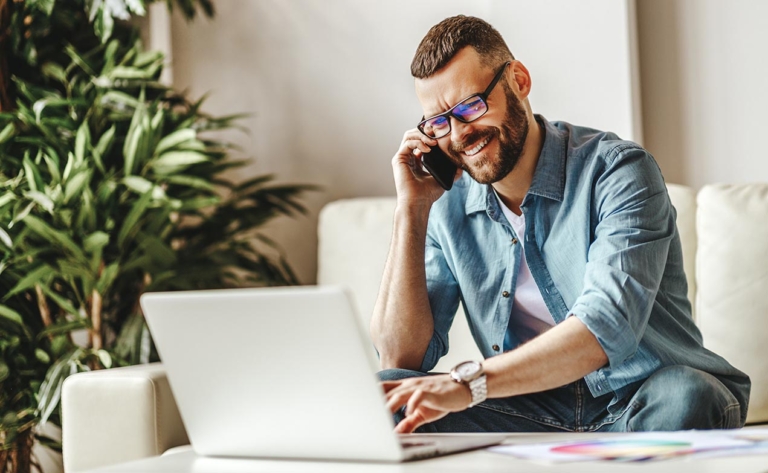 Add a header to begin generating the table of contents
If you've owned or run a business for any length of time, chances are you've checked out a few competitor websites and noticed everyone has the obligatory blog link at the top of their website's navigation. Maybe you've clicked through a few posts, most of which weren't particularly interesting or helpful, and chances are a new post hasn't been written for several months. With so many such un-impassioned attempts at blogging collecting dust around the web, you may wonder – why is blogging important for my business? Why is blogging important for business in general? That's a great question, and in this post we're going to cover a few of the reasons it's a critical element of moving from scrappy local player to a multi-million dollar business with a steady stream of digital leads.
Jump To Section
Blogging Generates Traffic
Let's start with the obvious: blogging generates traffic. Traffic on its own isn't particularly valuable, but you've got to start somewhere and you can't convert visitors that aren't trafficking your site in the first place.
We've been blogging about digital marketing and web development at least monthly here at Tortoise and Hare Software since day one, and have a portfolio of over 28 blog posts and counting. Our organic search traffic grew 600+% year over year in the month preceding the writing of this post and we had 344 organic search clicks last month alone. What could your business do with 344 chances to develop a new customer relationship every month?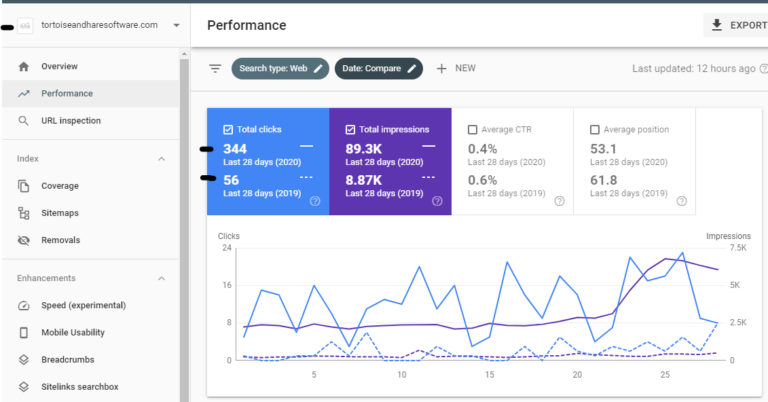 Blogging Saves Time Selling & Supporting
What if I told you that the next time I'm talking to a prospective customer about getting started with blogging, that I could send them this post to read at their leisure?
Blogging is no substitute for a personal touch but, let's be honest, a 30 min – 1 hour sales call in the middle of the day isn't always the time to really dive into the details of every little aspect of why your service is valuable and how it will help your customer.
You've got other activities to focus on during those calls, like building rapport and trust, negotiating, answering questions, and, most importantly, talking sports. Creating blog posts that go to that next level detail, and answer questions that provide valuable information to your prospects, are great material to include in your follow up emails. People read them, they help answer questions proactively, and they help shorten sales cycles because of it.
Blogging Helps Build Re-marketing Lists
I'm sure you've visited a website and then logged on to Facebook or started browsing the web and seen an advertisement for the products or services you were just viewing. That's called re-targeting/re-marketing and blog posts are a great way to make paid advertising more efficient by building re-targeting lists.
These lists allow you to advertise to people that you already know are experiencing the problem your business solves, because they stumbled across your company's blog post while searching.
Use this opportunity to send them a targeted offer, a coupon incentive, or a story about your brand and why they should consider engaging further.
Blogging Helps Build Email Lists
If your content is compelling and helps your prospect solve a real problem, blogging also gives you a chance to earn a new email list subscriber. Email subscribers often come with a future intent to purchase and catching people at this early stage in their buying journey is a great way to build some trust and brand loyalty that can turn your sales process into a mere formality. Email subscribers are often long cycle buyers, so it's important to actually have emails at a regular cadence that aligns with your typical sales cycle.
Like our insights?
Subscribe to our email list, and get the latest posts straight to your inbox.
Blogging Qualifies Prospects
Why is blogging important for business? It qualifies prospects. If you've ever managed a PPC account that looks to acquire cold traffic, you'll probably notice conversion rates can be low, and there is a quite a bit of click fraud whether from bots, click farms, competitors, people seeking employment, and other actors.
You can get around this problem to some extent by combining blogging with re-targeting via paid means.
When people stumble across a blog post, it's typically because they had a problem or an interest and your post satisfied it. This in itself is a great way to qualify your prospects.
A frequent conversation I have with clients is that they want leads, but they want the right kind of leads. This is especially a concern where people are targeting luxury or high ticket items. You can qualify your audience by writing posts for that audience.
For instance if you are selling luxury resort destinations you wouldn't want to write a post titled "Top 10 Most Affordable Resort Destinations"; rather, you'd write something like "Top 10 Most Luxurious Resort Destinations" then sprinkle keywords like expensive, luxurious, best, one of a kind, etc. into the post. This will help bring in a more qualified audience to your site.
Blogging Helps Showcase Your Products, Services, and Expertise
Blogging gives you a chance to tell a story about why your offer is different, how it will benefit the reader, and how it will make them feel. The fashion industry is a great example of this. One could argue that they were the birth of modern influencer marketing. What do you think is more likely to sell: this product page for OUAI wave spray or this blog post telling the background story behind popular scents for the brand?
Want to hear some great stories on blogging success for business? Check out these 10 Blogging Success Case Studies.
People love stories and blogging is a great way to add that additional color to your products and services which don't always immediately jump out at a buyer when they are looking at the product and service description pages.
Pro Tip: Link relevant blog posts from your product and service description pages to help visitors develop that emotional connection to your brand via storytelling.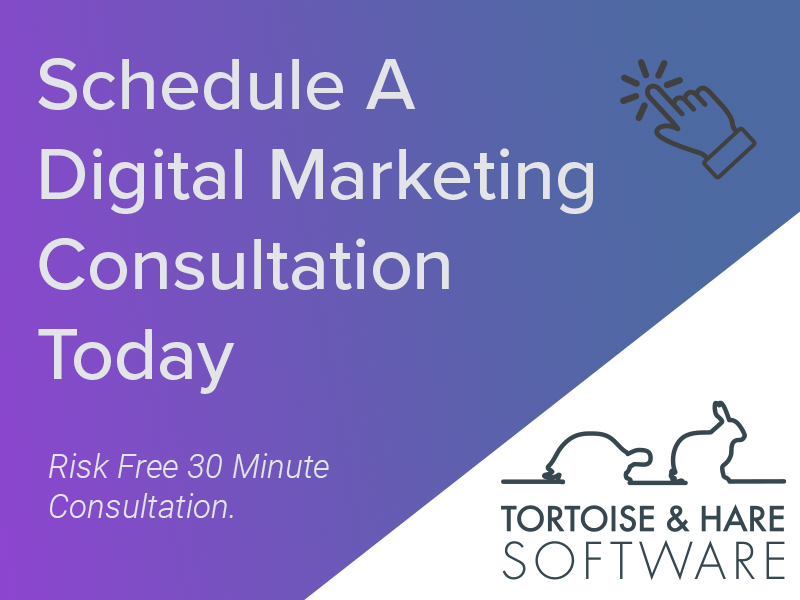 Why Is Blogging Important For Business?Demonstrating Expertise
For more high tech business such as tech companies, consulting companies, and even marketing companies, it's important to also demonstrate your expertise. People want to know they are working with an expert in their field. Demonstrate your expertise with educational content, how-to's, case studies, and industry insights. Below are a few examples of each type of post if you are looking for some inspiration.
Educational Blog Posts
How To Blog Posts
Sample Case Studies
Example Industry Insights
Prospects will come to your site looking for you to put together a solution for them and it's important to help them understand what they are missing out on by not taking advantage of your services and offerings.
Blogging Gives You Something To Post On Social Media
Posting every day, and multiple times a day at that, is very effective for building brand awareness. You will never reach your full audience with a post (unless you pay to do so). So, every time you post, you're only reaching a portion of your audience and a handful of people who aren't direct followers if the algorithms determine the content is relevant. Unfortunately this type of posting frequency can be subject to writers block.
Why is blogging important for business? It helps give you something to post about on social media! Many social media experts will develop a 12 month schedule of repackaged and re-posted content on social media that promotes a single blog post. With ~ 260 business days a year, the ability to create 12-48 social media posts from one blog post can be a huge asset and your ticket to generating a steady stream of leads and traffic.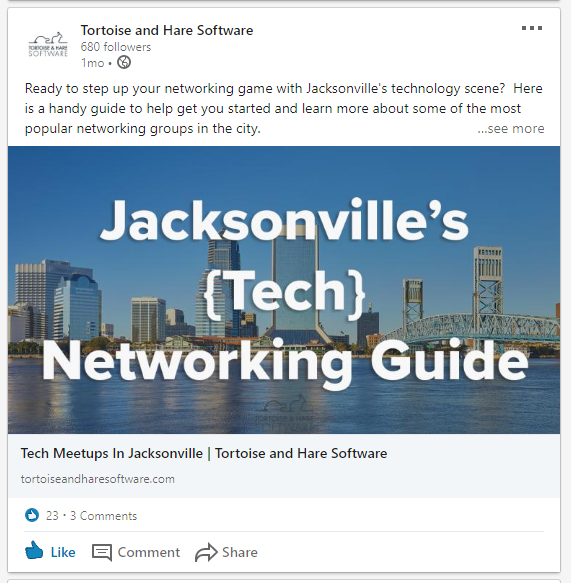 Tools like hootsuite and buffer can help you schedule your posts in advance and distribute them to multiple social media platforms in one smooth motion, saving you time and allowing you to tackle the task in a batch fashion.
Final Thoughts
Blogging is a deferred return investment but is highly valuable. You can qualify prospects and substantially augment marketing efforts on other channels like PPC, Email, and Social. Writing good quality blog posts is a lot like building micro real estate on the internet. If you keep writing posts and maintaining them over time, one day you can wake up and realize you've built a tidy little unstoppable empire of traffic and inbound leads.
There's no wrong way to start a blog, but many businesses could benefit from getting one set up the right way so that they maximize the return on their investment of time and money. Blog design, SEO, keyword targeting, content strategies, and other concerns can really augment the raw writing efforts. Drop us a line if you'd like to chat more and plan to launch a blog for your business.