On-Prem MSP Still The Lion, Cloud MSP Doubles The CAGR
Published: March 7, 2023
Last Updated: March 7, 2023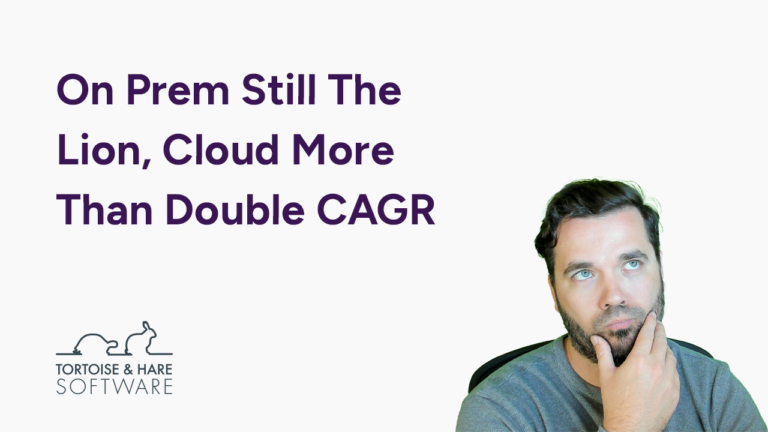 Add a header to begin generating the table of contents
In a recent article by 451 research on behalf of S&P global market intelligence, a look at the managed services market was taken to get a better feel for how MSPs are earning their revenue. One thing that stood out to me in the article was that about 80% of managed services revenue is generated from on-premise environments, but cloud MSP revenue is more than doubling the forecasted compound annual growth rate (CAGR). The cloud has been hyped for quite some time now, but this stat puts a little bit more color around its potential. The on-prem revenue growth forecasts sit at a still healthy 8.5%, but the cloud's forecasted CAGR is a more enticing 19.8%.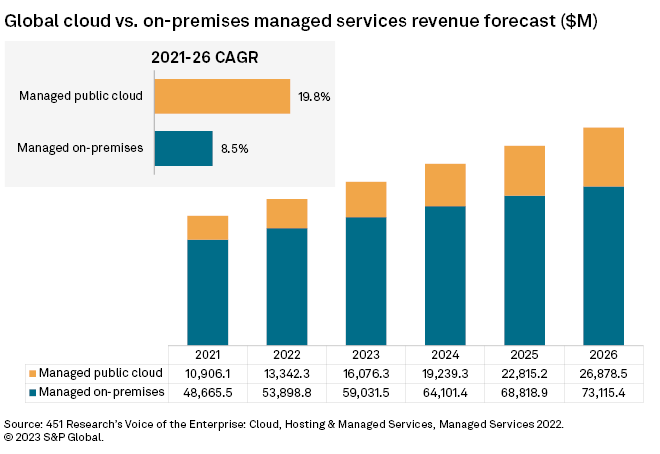 What Does This Mean For MSPs?
It's still tough to be a cloud-native MSP, companies in the cloud often will have a blend of infrastructure sprawled out across various data centers, using both on-prem and cloud but, there's no denying an additional layer of experience is required to manage cloud infrastructure. Many established MSPs will have oriented their businesses around legacy infrastructure management and maintenance, and quality cloud engineers are so difficult to find and retain that many challenges lie ahead for them to make the transition to providing adequate support.
This leaves the door open for cloud-native MSPs to make an entrance into the market and build a competitive moat with a focus on a particular public platform, Azure, AWS, GCP, etc. Here in Jacksonville, we've got one of the largest and most effective AWS MSPs in the country in Source Fuse, but seemingly no one with any traction focused on Azure or GCP. What gives?? The door is wide open for new entrants or young companies looking to make a strategy switch to focus on building expertise and providing services to customers around these platforms. A white-label provider cloud services provider for other MSPs may even be a model with commercial viability in the coming years as the established players look to adapt.
What Do MSPs Do In The Cloud?
The managed services model is dead, long live the managed services model! Ok so the MSP model has had fits and spurts and debates about its continuing viability, but I do want to mention that cloud-focused MSPs will likely have to bear the burden of a bit more project work and consulting work than a traditional local MSP might have to shoulder, for the simple reason that a lot of companies will be migrating on-premise environments to the cloud. This type of activity is something companies are going to need a lot of help with and successful providers will assist in the transition and add the MSP activities afterward rather than try to source only in-the-cloud and ready-to-go managed companies.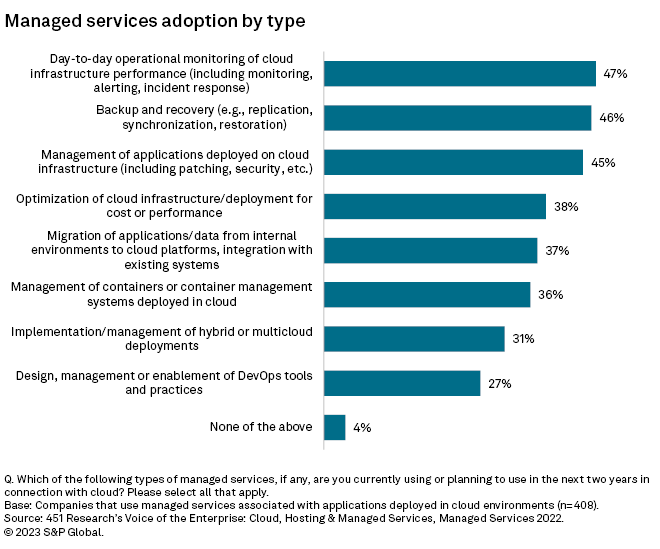 Final Thoughts
On-premise environments still compose the lion's share of potential MSP revenue to be earned and have a decent growth rate over the coming years, but a nearly 20% growth rate in the cloud is something that MSPs looking to change up their overall strategy can't afford to ignore. Cloud expertise is still rare and valuable, leaving the opportunity for MSPs to be able to charge higher rates, increase their margins, and build a competitive moat relative to the broader market. Building a cloud MSP is a completely different challenge than a traditional local MSP, but the rewards and growth rate are there to support those with the ambition.