Free Website SEO Audit
Get a free SEO audit report with actionable insights sent directly to your email.
Please be patient after clicking Audit now.  It takes a moment to send your request.
SEO Insights
The top 10% of websites on the internet will score a 92% or above on a site audit.  Search engine rankings are a competitive space.  The best websites move to the top of the rankings and get the most traffic.  Get a sampled crawl of 25 pages on your website, completely free, to get a high level idea of your site's SEO strength.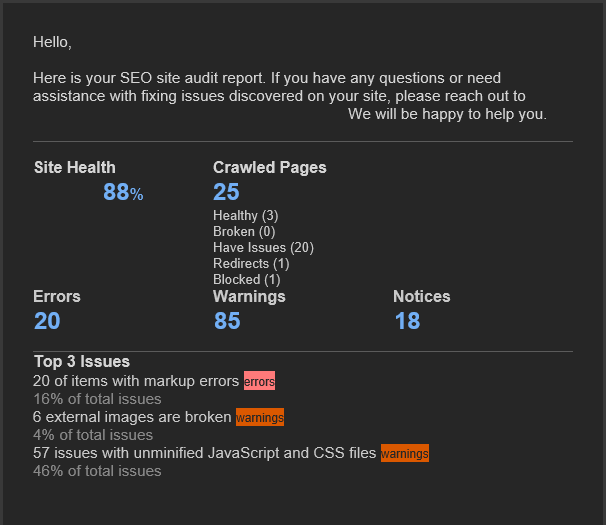 Request An In Depth SEO Audit
For larger sites with more complex needs or companies looking to get serious about SEO, an in depth SEO audit may be more appropriate.  Request a comprehensive site audit by filling out the form below and a member of our sales team will reach out to you promptly.
Find Out What We Can Do For You