Business Grade WordPress Hosting And Maintenance Packages
Business operations are complex enough without adding WordPress maintenance and hosting resources to your team.  Keep you and your team focused on what you do best and leave the WordPress headaches to us. All our packages include:
WordPress
Hosting
Business-grade hosting built for speed, security, and reliability
WordPress Maintenance
Managed maintenance of PHP, WordPress, plugins & more
WordPress
Support
Support for keeping your WordPress site online and performing well.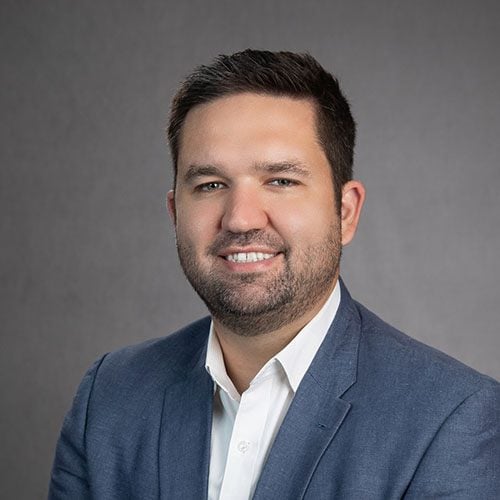 Package Features
View our WordPress Hosting and Maintenance Package Features Below
Get 2 Months Free And A Complementary Site Migration With Annual Prepay
Active
$175
/ Mo.
Dedicated WordPress Hosting
Uptime Monitoring
Daily Backups
Hosting Support
Cyber Security*
PCI-DSS Compliance
Server Side Caching
Content Delivery Network
Staging Site
Managed PHP Upgrades
Managed WordPress Upgrades
Managed Plugin Updates
Managed Theme Updates
Best Value
Extended
$650
/ Mo.
Dedicated WordPress Hosting
Uptime Monitoring
Daily Backups
Hosting Support
Cyber Security*
PCI-DSS Compliance
Server Side Caching
Content Delivery Network
Staging Site
Managed PHP Upgrades
Managed WordPress Upgrades
Managed Plugin Updates
Managed Theme Updates
WordPress Support
Managed Blog Post Publishing
Up to 2 hrs, Managed Web Dev
Premium Compute Infrastructure
Low Latency Response Times (TTFB)
Premium Site Performance Plugin
Hosting Built For SEO
*Cyber Security features include forced strong passwords, blocked modification of core WordPress files on the server, dynamic IP blocking to prevent attacks, automated malware monitoring, managed malware recovery in the event of an infection, and an SSL certificate. These features combine for better than industry standard cyber security best practices.
Frequently Asked Questions
While it's true you can find WordPress hosting on the internet for $10 (maybe less) this is completely passive hosting and oftentimes shared hosting with poor support.
All of our packages are designed to support businesses that leverage their website for marketing and lead gen and therefore care about its availability and the quality of user experiences.  
Our raw costs on a monthly basis range from $20-$50/month per hosting client just for the hosting.  We also add managed services to manually apply updates, conduct QA checks, and monitor uptime in addition to acting as a support layer between you and a hosting company.
Your website is hosted on a dedicated server with pre-allocated resources that ensure it's quick to respond when someone requests a web page.
Compare this to shared hosting that lower cost providers use where your website competes with several other websites on the same server leading to abysmal performance during peak times.
We run automated checks every 5 minutes to make sure your website is online.  If for some reason it goes offline our team is notified via email and we will investigate the issue and restore operations.
Errors happen, and in many cases it can be far more costly to try to repair a website than it is to restore it from backup, both in terms of troubleshooting costs, downtime for your site, and brand damage that comes with it.  Business owners often invest substantial resources into the development of their site.  Backups help protect your investment by keeping a copy of it's source code and database in case the production copy is corrupted.  
Time spent troubleshooting problems related to the hosting and ongoing operations of your website.  Hosting issues are very rare, but they do occur, and we will manage the troubleshooting and restoration of service quality in the event of an issue. Hosting support does not include support for WordPress, or any of it's plugins, themes, or other functionality related to the WordPress software.
WordPress is an extremely popular piece of software.  It typically is hosting between 25-40% of the web at any given time.  Because of its popularity, it's attacked almost constantly by hackers looking for vulnerabilities to exploit. Most of the attacks are looking to exploit known vulnerabilities on unsecured sites.  Basic cyber security protections are enough to ward off the majority of attacks. Combine cyber security protections with keeping plugins, themes, WordPress, and PHP up to date for even more protection.
Every time a page is requested on a WordPress website, code runs to create that page.  Caching stores the result of the execution of that code so that the web page can be served significantly faster to visitors on your website.  Our hosting comes with server side caching configured to keep your website speedy. You need to this to create better customer experiences on your website, especially for mobile visitors who have slower connections and less computing power.
Imagine your website is hosted in Florida, but someone is visiting it that lives in California.  When that person requests your website they have to download images and other data across a wire, almost 1,000 miles away. 
A content delivery network will store a copy of your website's files in a geographic location closer to your end user and serve the web page to them from that location.  This makes the website load significantly faster when serving up content to a geographically dispersed pool of visitors. Keep your site speedy!
Staging sites are great for making non-public changes and collaborating with a team of people on a copy of your website that isn't live and viewable by your customers.  Read more about staging sites at our blog post on essential deployment environments for your WordPress website.
Easily push your website from staging to production whenever your ready, in self serve manner, or by contacting our support team.
The web is constantly changing and so do many of the elements that go into making WordPress function correctly.  Keeping your plugins, themes, PHP, and WordPress itself up to date help prevent issues with styling, accessibility compliance, cyber security, and more.  If maintaining brand integrity is important, then you need to make sure your WordPress site is well maintained.
Email us your WordPress questions and we'll get back to you with an answer.  If you're making regular self service content updates then having a support plan is a great way to get the help you need, should you run into any trouble, or need help with making things look just right.
Send us your blog post in Word document or Google document format along with images or any other supporting media and we'll upload the post to the site for you and handle any other small publishing activities.
Get up to 2 hrs of managed services for minor content edits and changes to your website.  A great way to get the help you need without the hassle of having to do it all yourself. 
The goal of this package feature is to help our clients out with minor changes they need without the hassle of having to get a quote and pay a separate invoice for small incidentals.
Managed Web Development hours do not carry over month to month. 
You must make a request for change, no proactive web development.
Minor updates only, full landing page builds or other major projects are not included and require a separate quote.
All of our hosting plans use dedicated and managed WordPress hosting. However, our extended plans use top-of-the-line hosting which includes high-end cloud computing machines that act as the server for your website to deliver the fastest response times.
Time to first Byte (TTFB) is the amount of time it takes for the server to respond after receiving a request from a site visitor for a web page.  Our extended tier customers typically get <1 second TTFB response times which is ideal for SEO where page load times are important.
Our extended tier customers get a licensed copy of our premium site performance plugin deployed and configured on their website. This plugin helps manage website script loads, remove unused stylesheets, locally host fonts, and make a number of other performance improvements that can bog down website load times.  These issues are issues that frequently crop up when leveraging page builder-style websites and this plugin helps mitigate those.
Both of our packages feature high-quality WordPress website hosting, but our extended package goes the extra mile for our customers to help them achieve the fastest load times possible.  
Load times and high end computing power helps improve Core Web Vitals scores that Google uses to assess website quality.
Get Started Today
Start your journey to better hosting and support.  All new hosting and maintenance packages come with complementary migration from your current hosting provider.