New Business Owner Gift – Holiday Special
---
Give the Gift of WordPress!
Thinking of a special someone in your life that would benefit from the enhancement of their digital presence? Maybe your brainstorming some outside the box gift ideas? Maybe your looking for new business owner gift ideas. This holiday season give the gift of WordPress with our $999 starter website special*. Our starter websites are a great way to market businesses for sole proprietors, showcase employ ability for college graduates, or serve as blog for those looking to showcase a passion such as fashion or photography. Our starter package makes a great gift for:
Realtors
Musicians
Attorneys
Handymen
Plumbers
Painters
HVAC technicians
Landscapers
Pressure washers
Pet Sitters
Dog Walkers
New Business Owners
Entrepreneurs
Other Sole Proprietors
College grads
Engaged Couples (Wedding Micro site)
Photographers
Fashion Guru's
Social Media Enthusiasts
Craftsmen/Craftswomen
Culinary Enthusiasts
People looking to showcase a passion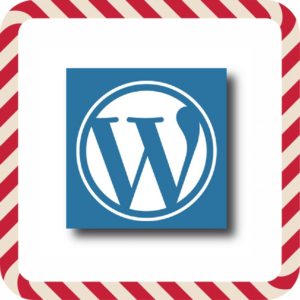 ---
WordPress is free and easy to use once installed and configured properly on a hosting provider such as GoDaddy but there is setup involved and items like domain names, hosting, and security certificates are not free. Our $999 starter website package includes:
Domain name for 1 year**
Web hosting for 1 year
Security certificate for 1 year
Installation and configuration of WordPress
Basic search engine optimization
Our starter website package comes with 5 informational pages, submission to and indexing by major search engines including Google and Bing, social profile links, and analytics so you can track how many people are visiting the site.
Starter Package Benefits
Website installation configuration can be a daunting task for those without a technical skill set. That's why the starter website package is a great new business owner gift or gift for those with a passion and no digital presence during the holiday season. They can skip the hassle of teaching themselves the initial setup and configuration and get straight to doing what they love. The best gifts are things that people love but would likely never buy for themselves. Surprise your loved one with a partner in bringing their website online so they can share their passions and products with the world. They too can get by with a little help from their friends at Tortoise and Hare Software. Once the initial setup has been completed the website is easily managed and updated through a user friendly interface that powers nearly 30% of all websites on the internet.
After your order has been placed and payment has been received, a voucher will be issued redeemable for a starter website package. Vouchers can be printed digitally or gift wrapped physical vouchers printed on card stock can be mailed out for an additional $25 fee.
Redemption
Vouchers come with a unique code that must be provided in order to redeem. Digital vouchers and vouchers printed on card stock will contain your recipients unique code. Gift recipients may call or email with their unique code to redeem their starter website package. Once redeemed we will email out instructions for selecting an available domain name and a questionnaire regarding preferred styles and objectives of the website. Once we have received the completed questionnaire we will begin work and will have a completed website within 4 weeks. Once the website is completed, a URL and sign in instructions will be provided so your recipient can view and manage their newly completed website. Ready to get started?
* Offer valid 11/19/2018 – 12/31/2018
** Subject to availability